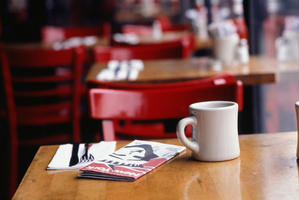 About 400 small eateries across the country have come up with their best bacon and bean recipe in a bid to take out the title of New Zealand's Cafe of the Year.
A public poll of more than 20,000 people has narrowed them down to a top 15 - all from regional New Zealand.
In its very first year, entrants had to come up with their best bacon and beans recipe to tie in with the competition's sponsors.
A panel of judges, hand picked by the Restaurant Association of NZ, will now head to each establishment to consider appearance, atmosphere, service, meals and overall experience. A winner will be crowned on November 12 and will feature on TV segment, Food in a Minute.
Finalists:
Upper North Island: Chocolate Brown (Warkworth), Urban Soul (Botany, Auckland) and Paper Moon (Mairangi Bay, Auckland).
Central North Island: Bosco Café (Te Kuiti), Capers Café (Rotorua) and Corogate Café (Thames).
Lower North Island: Mega Café (Masterton), Café Ahuriri (Napier) and Macfarlanes Café (Inglewood)
Upper South Island: Maggies Kitchen (Greymouth), Artisan by Rangiora Bakery (Rangiora) and Luciano Espresso Bar (Christchurch).
Lower South Island: The Roost Cafe (Oamaru), Jagz of Village Green (Invercargill) and The Green Room Café (Gore).

Follow Life & Style Editor Nicky Park on Twitter.