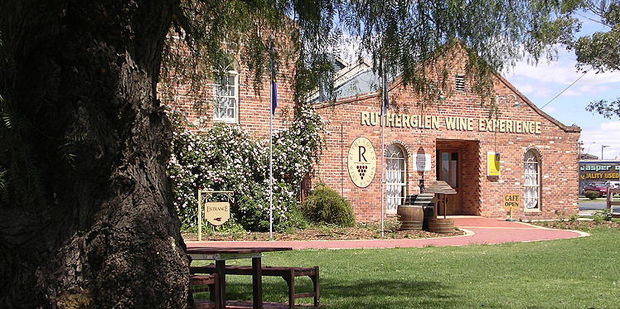 Rutherglen, in Victoria, is a part of Australia awash with history, character and personality. This is Ned Kelly country and along with the search for gold, and dubious banking practices, Rutherglen has seen the establishment of a fledging wine industry.
It's also home to the meandering Murray River, which a few years ago was reduced to a shallow, muddy flow due to excessive drought. But those achingly hot summer days and cold shivering nights can be responsible for some full-bodied red wines, smart fortifieds and lip-smacking aromatic whites.
Buller Wines, 100 per cent family-owned and run, have been in the business since 1921 and the baton seems to be passed on to each generation, providing a level of continuity you don't often get in the wine industry.
The Buller family settled at Rutherglen first, and years later established a second vineyard and winery at Beverford, near Swan Hill, 350km to the west.
Some of Rutherglen's vines are more than 100 years old, while some at Beverford are more than 50. As a result, the fruit quality is excellent, creating wines of intense flavour and complexity.
The fortified wines such as muscat show the benefit of 90 years of winemaking experience and regularly win gold medals.
Rich and luscious, with an alcohol level of 18 per cent, they are perfect to round off a meal or matched with soft cheeses, dried fruits or big, bold chocolate desserts. Priced around the mid-$20 mark, they're extremely good buying.
Initially the Buller family specialised in fortified wines but as table wines became in vogue they diversified, adding a range of table wines that are not run-of-the-mill. Although they produce chardonnay, shiraz and cabernet/merlot, moscato and the little-known durif are proving a popular part of the Buller portfolio.
Durif, a black grape variety, is a relative of syrah and emerged in south-eastern France around the 1880s. The French have since lost interest but it's proving popular in North and South America as well as Beverford, where they make inky, alcoholic wines of genuine quality and capable of lengthy cellaring.
Usually associated with Italy, moscato wines are fun, frivolous and lightly sweet.
Recommended
2011 Buller Beverford Moscato, $18
From vines ranging between 20-40 years old, the low alcohol (5 per cent) of this wine allows early drinking. Full of light lively guava, grapefruit, pineapple, nectarine, pear and lime flavours, this wine makes a perfect summer aperitif.
2010 Buller Beverford Durif, $18
The durif grape can be difficult to make into an enchanting wine but this is an excellent-value beauty. It is medium-to-full-bodied, with big flavours of blood plum, blackberry, warm toast and sweet cherry and great with barbecued red meats.