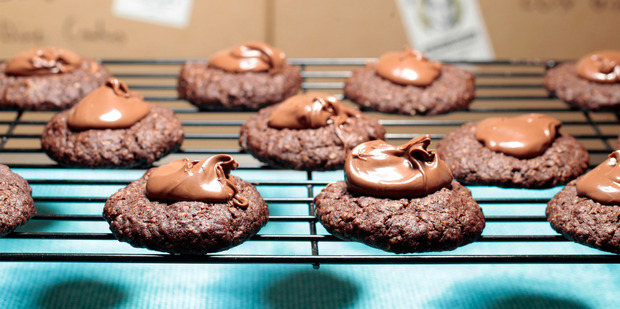 115g soft butter
115g brown sugar
1 size 6 egg
70g pistachio nuts
75g plain flour
30g top quality cocoa
½ tsp baking soda
115g rolled oats
1 jar of Nutella
1 Heat oven to 180C.
2 Beat butter and sugar until creamy. Mix in the egg. Fold in the cocoa, soda, flour, pistachio nuts and oats.
3 Roll 20g balls of dough and place on a tray and make an indent with your thumb. Bake for 10-12 minutes.
When cool, top with a dollop with the Nutella.