Viva finds out more about some of our Maori winemakers.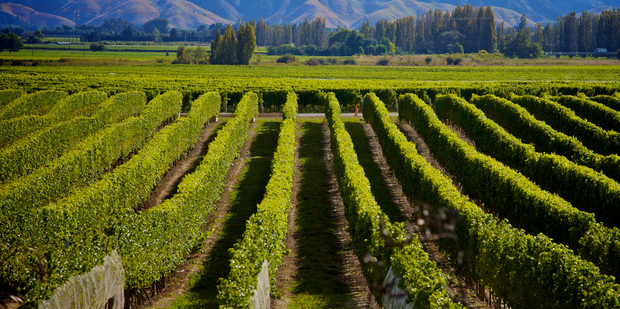 Looking at the sheer number of local wine labels using Maori names and imagery, it's easy to assume that tangata whenua are well-represented in our wine industry. But in fact you can count true Maori-run wine companies on the fingers of one hand. So why are Maori so under-represented?
It doesn't appear to be due to any significant cultural incompatibility.
"We've got a strong background as fishermen and gardeners, with the gardening easily transposed into the new industry of wine," observes Ropata Taylor of Tohu, which was for many years New Zealand's only Maori-run wine business.
Taylor describes how planting vineyards was a natural progression given the location of the iwi's land in the upper South Island.
"We're in the business of maintaining and developing our land," he explains, "and this is located in winegrowing areas which grow some of New Zealand's finest wines. Wine is such a visible part of our local economy, which is the reason we became involved in it."
However, he acknowledges that at present Maori organisations across the country tend to be involved in the more traditional industries, such as dairy, sheep and beef or pastoral farming. At present Tohu is the only wine company owned by a tribal group.
"A lot of Maori just don't own large parcels of land here in Marlborough," notes Haysley MacDonald, who launched his te Pa label last year and can trace his heritage back to the Rangitane tribe which settled on the Wairau Bar 800 years ago. "We're one of the fortunate ones who've stayed here all these generations, and will continue to stay here."
One sensitive issue is the use of Maori names and imagery on pakeha products: so sensitive, that Tiki's Royce Kean was initially reticent about embracing a Maori name for his own label despite being of Maori descent.
He initially considered the name Tiki too precious to use, only changing his mind when the winery converted to organics and after putting it before his whanau and a Maori committee for approval.
"Tiki is an important symbol of good luck in New Zealand and the Pacific," notes McKean. "We wanted to be respectful and not turn it into some tacky Maoriana given the considerable emotional attachment people have to it."
This widespread use of Maori names is something of a double-edged sword for Taylor. "If it doesn't reflect the values of a producer and there's superficiality behind their appropriation of Maori cultural property for promotion, then that's disingenuous," he says.
However, if it is used respectfully, Taylor regards the adoption of te reo by the wine industry in the naming of its products as positive and something indicative of a nation gaining a greater sense of self.
"It's timely as we're growing up and becoming much more comfortable with who we are as a south Pacific nation," he notes. "And the wine industry is no different: it's simply reflecting the transformation of the society at large"
MacDonald agrees: "If indigenous names are used properly by local companies and they do all the right things by it, then it's great and is about embracing Maori culture."
However, he'd still like to see more Maori in the wine industry. "There have been several tribes who have jumped in and out of the wine business and it would be nice to see more Maori-owned businesses," he says.
"At the end of the day te Pa was something I wanted to do for our family," MacDonald states. "We have our own identity and story to tell. There's no one here who has a story like ours."
THE GENUINE ARTICLES
Three great wines from our true Maori labels:
STYLISH SAUVIGNON
Tohu Single Vineyard Marlborough Sauvignon Blanc 2011 $19.95
Notes of gooseberry, blackcurrant leaf and cut grass are wound around the tight and zesty core of citrus and mineral in this stylish sauvignon from Tohu's Awatere Valley vineyard. (From Liquorland, New World, First Glass, Fine Wine Delivery Company.)
IMPRESSIVE DEBUT
Te Pa Marlborough Pinot Noir 2011 $32.95-$34.95
Te Pa only started releasing wines under its own label from the 2011 vintage. Its sauvignon was stellar and its first pinot shows plenty of promise in its silky palate of tangy cherry plum fruit with rich notes of chocolate and spice. (From Caro's, Liquor King, Point Wines.)
SUPER SECOND
Maui Marlborough Sauvignon Blanc 2011 $16.95
A great value sauvignon from Tiki's second label, Maui, with lots of juicy upfront mandarin, lime and passionfruit and a surprising intensity for a wine at this price. (From First Glass, Glengarry, Farro Fresh, Mairangi Bay Fine Wines, Liquorland Forrest Hill, Bacchus.)