Address: 1 High St, Auckland city
Ph: 09 377 7666
Open: Mon-Fri 11am-late, Sat 4pm-late.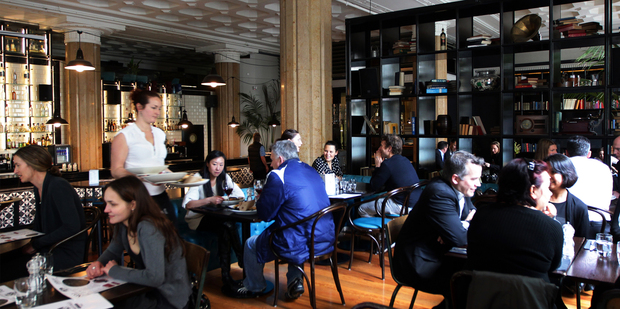 I've always been a sucker for a little bit of quality and have long cherished the belief that there are two classes - first class and no class.
So walking into No 1 High St was a breath-taking experience. With its high moulded ceilings, 1920s-style ambience and sumptuous fittings, it certainly appeals to the snob in me. Of course, nice surroundings are only part of the picture, but they do help.
On first appraisal the place looks like the lobby of the Ritz, with impeccably polished timber, a lovely library area and a mezzanine area that houses a private dining room.
It's all quite luxurious and is very reminiscent of some old-school bar in London or Paris, except the people aren't quite as well dressed.
The menu is wonderful, too, with something for everyone ranging from small plates to the full monty and everything in between.
And the drinks? Well, it would be hard to go past the place if you like a drink. A good range of beer is backed by a rather tasty wine list and the cocktails are excellent.
I found the service to be fine too, polite and attentive without ever lapsing into the casual and the drinks were delivered promptly and with a smile, so it's hard to fault the place, really.
No 1 High Street has put some real effort into its design and operation and it shows. It's an excellent spot to kick off a night or simply to meet for an afternoon drink in rather sumptuous surroundings, smack bang in the middle of town.
Scores
Service: 4.5/5
Drink: 4/5
Menu: 4.5/5
Atmosphere: 5/5
Overall: 4.5/5