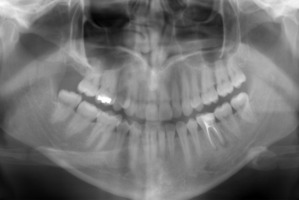 Three dentists give three different diagnoses to the same set of x-rays.
How can one dentist recommend three fillings and another say there is no decay at all?
In an investigation by the Herald on Sunday, three Auckland dentists provided three different diagnoses and treatment plans for the same patient - with the same set of choppers.
But the Dental Association says all three opinions are legitimate options.
The first said three fillings were needed as holes and decay were present; the second said there was no decay and no treatment was necessary; and a third dentist said there was no decay but recommended a preventive seal on the teeth because they were in the first stages of softening.
The truth, it seems, falls neatly across all three opinions.
Dental Association chief executive David Crum reviewed the x-rays and notes. He says all three are legitimate treatment options and it is up to the patient to decide.
He says teeth with early stages of softening are likely to decay further with time.
"Some dentists prefer to wait and see how fast the softening develops, others prefer to offer preventive treatment. Others want to drill a bit to see how deep the grooves are and put a filling on top," he says.
Patients can choose to wait but need regular check-ups to see if decay develops.
"It's up to the consumer to decide. If they don't like the treatment option presented, they should ask for more information or vote with their feet."
Crum says dentists should provide all the information available so patients can make informed choices about treatment.
And the best way to find a dentist is through recommendations from friends and family.
"It's best if you find a dentist who you are comfortable with, who you trust and who can give you the options, then sit down with you and discuss them."
The Dental Association recommends regular dental check-ups but acknowledges cost is often a barrier to preventive dental care.
The provision of free emergency treatment is also a disincentive for people to visit dentists regularly.
Treating problems early costs less in the long run but nothing is better than good hygiene and limiting sugary foods from an early age.
People also have a right to complain to the association, which offers a mediation service, or to take their case to the Health and Disability Commission.
The commissioner received 69 complaints about dentists last year, making up 7 per cent of total complaints.
Complaints are referred to the Dentist Council, which last year received 32 complaints.
Council spokesman Mark Rodgers says 65 per cent of complaints were about competency rather than conduct. He says patients are entitled to be fully informed about what is wrong with their teeth, the risks and costs of treatment.
The hole tooth
A trip to the dentist can be nerve-racking. There are several minutes of watching the dentist's eyes dart around during the inspection as the masked mouth mutters "aha" and "mmhm". I chomp down on the pads in my mouth and hold steady for the x-ray.
Then comes the real bite in the diagnosis.
I visited Celestine Arasaratnam at St Patrick's Medical and Dental Centre last November for a general check-up.
There, I was told I needed three fillings to repair holes and decay.
I was upset and agreed to the worst one at a cost of $150, intending to return to have the rest done later.
The dentist said the fillings would not be deep but were needed to prevent further decay. He didn't discuss any other options with me.
I decided to get a second opinion. I went to Craig Woolward at Proudmouth Lumino. Woolward took an x-ray and told me I had no decay and didn't need fillings. He said if I looked after my teeth, no decay would develop. He recommended regular check-ups to monitor my teeth's health.
"Nothing lasts forever, so the moment you pick up a drill you are committing that tooth to a lifecycle of work. The best thing is to err on the conservative side," he said.
A few months passed and I decided to get a third opinion.
I went to Tony Dey at Ponsonby Dentist. He was very clear in explaining my options. He told me the x-ray did not show any tooth decay but said I had grooves on the biting side of my teeth which had very early stages of softening.
He recommended the first stage of treatment, a protective seal to prevent decay.
He quoted me $95 to seal each tooth.