Niche and artisan businesses were a welcome sight at the Food Show.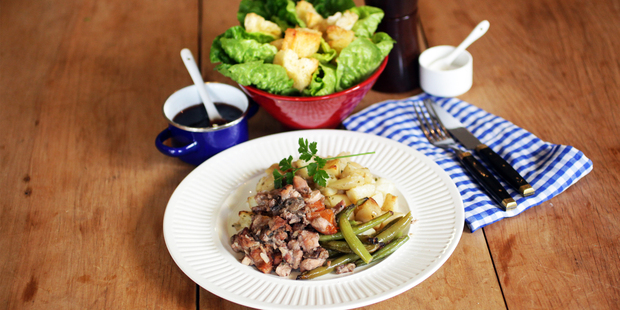 I admit, I wasn't my usual enthusiastic self about this year's Auckland Food Show. Having been involved for the past eight years, the whole concept was beginning to pale.
The show gives food businesses and suppliers the chance to show off their wares. Members of the public pay an entrance fee and are able to sample and purchase products.
While this is an opportunity for punters to freely taste their way around the show and bag a few bargains, for exhibitors it is a major investment. The cost of a stand, staffing, products for free sampling, time and travel and so on precludes many smaller businesses from taking part. In hard economic times, fledgling businesses are hard pressed to justify this investment.
International food stars have been replaced by MasterChef judges and winners. Yes, they pull a crowd, but can't we watch them on the telly?
The reality of all this had resulted in the show becoming very "mainstream".
So it was a pleasant surprise to see some changes in the right direction this year. Possibly there is more business confidence out there, with more niche businesses prepared to take a punt.
The show's decor also looked better with clean white backgrounds for the stands and wider visitor pathways.
The best news though was the initiative taken by Auckland Tourism, Events and Economic Development. Under an "umbrella" area, a group of Auckland-based innovators were represented. Most agreed that this grouping had made it possible for them to take part. It was a good example of how to make the show more interesting by enabling smaller players to get involved.
Here's what I tried at home: Tomette
Thomas and Etienne arrived in New Zealand as corporate French boys. They fell in love with the country, threw in their jobs and started Tomette - ready to eat French-style meals made with love and New Zealand ingredients.
Their product is so wittily packaged (as is their website), and Thomas and Etienne are so Gallic in their enthusiasm, how can they fail? Their offering has both style and substance. The food is delicious and tastes authentic. I reheated their Coq au Vin and made a simple salad using Fresh Grower cos, some croutons toasted off in Lewis Road Creamery butter and crushed garlic. A dressing of red wine vinegar and olive oil was dashed over the salad.
Here are a few other dishes to try:
* Lighthouse Gin scallops with baby bok choy
* Poached Rangitikei chicken breast
Contacts
* Pic's Really Good Peanut Butter
* Tomette