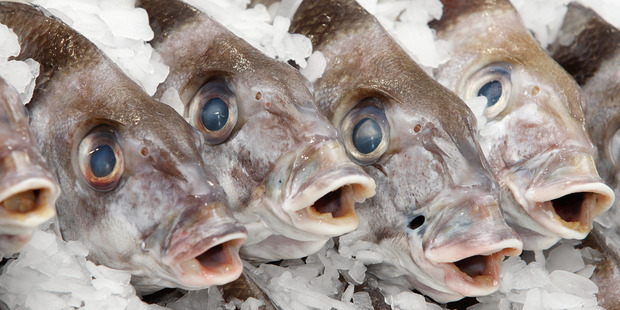 When fresh fish is on the menu, you don't need to have your own boat. Here are a few of our favourite fish shops.
1. Auckland Fish Market
Level 1/22-32 Jellicoe St, Freemans Bay. Ph (09) 379 1497.
Even if you're not in the market to buy a fish, you can just as easily go here and ogle. Wriggling eels, giant tuna, crayfish jostling against each other in their tanks in a bid to be top crustacean, or perhaps they're plotting an escape. It's like a shopping version of Kelly Tarlton's, only this time you can buy and eat the exhibits. Eat at the fish restaurants around the market or book in for an expert fish cookery class at the seafood school.
2. Mt Eden Village Fish Shop
438 Mt Eden Rd. Ph (09) 630 9003.
Mt Eden Village Fish Shop is a modern fishmonger, selling a wide range of food items that have come from the sea.
They do some of the best fish and chips in Auckland and their fish is so fresh, it's almost like you caught it yourself. And what's more, they do a loyalty card; spend over $15 over 10 visits and receive $15 off your 11th visit.
3. Farro Fresh Fish Market
80 Lunn Ave, Mt Wellington. Ph (09) 570 7071.
The fish section at Farro Fresh is outstanding, the salmon skewers, the fresh fish flesh, everything is of the highest standard. The trickiest thing is deciding what to buy. Farro Fresh also do regular cooking classes and demonstrations, so keep your eyes peeled for a Ray McVinnie fish masterclass in October - which isn't as far away as you think.