Address: The Dominion, 234 Dominion Rd (cnr Valley Rd), Mt Eden
Ph: (09) 623 2121
Website: dominionbar.co.nz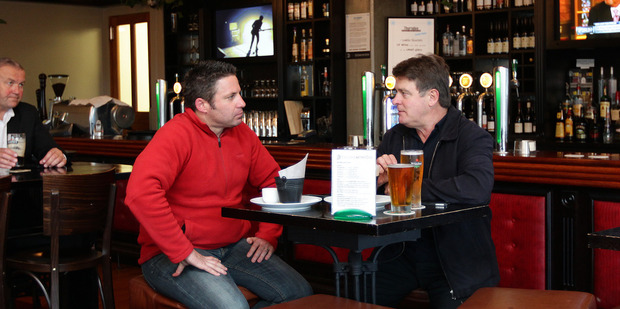 It's a bit tough to work out what to make of the Dominion when you first walk in, because there seems so much of it.
Spread across quite a space on the corner of Dominion and Valley Rds, the Dom resembles the Tardis, in that it's bigger on the inside than the outside - or so it seemed when I visited.
I did feel a bit like Dr Who I was so overwhelmed that I wasn't sure when I was, never mind where, and an attempt to go outside for a moment found me on a completely different street from the one I had entered from.
Once the disorientation had cleared, I could relax and soak up the ambience.
It's that kind of place - comfortable seating, not overly bright, and with plenty of nooks and crannies so you're not stuck listening to other people's conversations.
The drinks are good. There's a decent wine list, a well-stocked back shelf and a range of beers, even if the choice is limited by this being a DB-only bar.
What is interesting is the food - there is quite a startling selection, from gently priced sides to full-on dinners and, judging by the number of people dining, it's popular. I'm no restaurant critic (as I was reminded by this paper's restaurant critic), but dining here was a pleasure, with good food, good portions, pleasant service and a chef who clearly understands exotic flavours and gets them right.
It's hard to find anything bad to say about the Dominion. From the occasionally puzzling, but eminently welcoming bar to the lovely private room upstairs, it has a lot going for it and I can see myself getting quite comfortable there often. Just as soon as I work out which direction I'm going in.
Scores
Service: 3.5/5
Drink: 3.5/5
Food: 4/5
Atmosphere: 4/5
Overall: 4/5