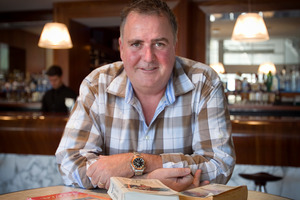 Chef Simon Gault will be among the food names working with the Wharekauhau Wine & Food Society. Photo/ File
The exclusive hospitality, wine and food club started by American billionaire Bill Foley is expanding here. Foley, who has a big Wairarapa lodge, is hosting a series of upmarket dinners for guests next month.
On June 21, he will be with Simon Gault at Euro in Auckland and on June 25 with Steve Logan at Logan Brown in Wellington.
His Wharekauhau Wine & Food Society has just launched a new website with deals, special offers and events for members. More information at www.thesociety.co.nz