It's time to admit defeat. Summer has well and truly stood us up. Who needs it, writes Danielle Wright, when you can embrace glorious autumn.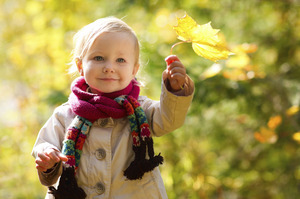 In The Edge of the Alphabet, Janet Frame describes autumn: "Now see the sun wrapped in moth-balls, finely waistcoated; the autumn goldfinches swinging on the thistle-tops, the leaves drifting, the old oaks holding fast to their leaves."
It makes me anticipate autumn as a season of beauty, full of colour and evocative memories; a time for slowing down, taking stock and nesting ready for winter. Here are some ways to awaken your autumn senses to make the most of the season.
Looks like autumn
Creating an autumn look can be as simple as moving things around. For example, rotate photos - put away the beach snaps and showcase photos taken during the colder months.
"In autumn, we usually need to make our homes a haven from the elements," says Amanda Holland, interior designer and owner of contemporary living store, Small Acorns.
"Instead of opening up our rooms as we would for summer, try to orient the room around itself. A fireplace is an obvious focal point if you have one, or try putting the chairs in a cosy grouping.
"In every season, you should always be surrounded by things you love. Put some treasures away and get others out. Rooms should tell a story and have soul. They should reflect your personality and style. A mix of old and new, vintage with contemporary is ideal."
With less time spent outdoors, bring nature into the home with autumn blooms. As writer Albert Camus said: "Autumn is a second spring, when every leaf is
a flower."
"In the flower world, everything takes on an antique look as the colours fade from pastel and bright summer hues to more muted, sophisticated tones," says Sarah Scott, owner of Wallflower Boutique Florist.
"The most exciting floral show in autumn is berries. Try pink or cream hypericum or snowberries, deep purple viburnum berries or, for a more traditional autumn palette, red hypericum berries with scarlet hydrangeas and burnt orange double or parrot tulips."
The night sky is also different at this time of year, and the air is often clearer than in summer. On cloudless nights, point out autumn constellations and the harvest moon.
Smells like autumn
Now the windows and doors are shut more, create a cosy autumn aroma with freshly baked bread, soups and stews. Or, if you'd prefer your home wasn't shrouded in cooking smells, try a Candles of New Zealand chef's candle, with a blend of fresh herbs, lemon and vanilla designed to eliminate unwanted cooking odours.
Instal a new eco-fireplace, such as the smokeless ethanol-based Aura Fires range or the Riva2 gas fire from The Fireplace in Mt Eden. You'll be cosy without dealing with tedious wood-chopping and messy ash.
The flicker of candle flames and spicy aromas of autumn aromatherapy oils will also make up for the night coming earlier. Simone McConnell, owner of Dolphin Clinic suggests using warming essential oils such as cinnamon, clove bud, nutmeg and ginger blended with orange, mandarin or bergamot.
"Using the appropriate pure essential oils in your home can create a cosy, relaxing autumn ambience, without the use of synthetic chemicals," says Simone.
Blend your own or try a pre-mixed oil, such as Dolphin Clinic's Nicely Spicy Pure Essential Oil Blend containing mandarin, ylang ylang, cinnamon and clove for "a warming, cheering blend of essential oils".
I tested it on my family and it had the desired effect. We all had a much better start to the evening routine, often a stressful time for families with small children.
Feels like autumn
A good thing about having seasons opposite to the Northern Hemisphere is the chance to cash in on online shopping sales. Right now you can buy winter jumpers for half price on sites like asos.com, or invest in cardigans and jumpers from the backs of our own country's sheep. Karen Walker's 100 per cent angora yellow sunray cable knit is so cheerful it will brighten even the dullest winter day.
Snuggle up in new-season blankets and throws - choose from fleece, wool, faux fur and cable knit.
And don't forget the comfort of your feet. "If you have wooden floors, rugs underfoot add warmth and can also add colour and a wow factor," says Small Acorns' Amanda Holland. "Slightly overlapping or layering your rugs is also a great way to add texture and colour."
Sounds like autumn
If you have young children, go for a walk and get inspiration from nature - leaves crackling underfoot, rain on your umbrella, wind in the trees. Discover your neighbourhood and forage for leaves to press and turn into pictures and cards.
Inside, create playlists of your favourite autumn songs - Ella Fitzgerald and Louis Armstrong singing Autumn in New York, Autumn Leaves by Nat King Cole, or a haunting rendition by Eva Cassidy.
Tastes like autumn
You can pick autumn off the trees, in the shape of feijoas, tamarillos and passionfruit. Use these, and the slower days, to renew your love of cooking. Buy a new cookbook with lots of delicious autumn recipes (see cookthebooks.co.nz). For baking inspiration, Treats from Little & Friday is released this month by the popular North Shore cafe, just in time to keep you busy in the kitchen on rainy days. And check out Living Savour columnist Grant Allen's seasonal recipes each week in this magazine and at nzherald.co.nz. Here's his take on the perfect meal to eat in front of the fire on a chilly evening:
Chips and guacamole grilled cheese
My brief was an easy, cosy dish for autumn. Mmm, I thought, a toasted sandwich.
Think of a simple Sunday tea, in front of the TV on a dark autumn evening. Coincidentally, April is "Grilled Cheese Month" in the US. Its food sites are full of grilled cheese ideas, mostly in the form of toasted samos. This is one of the more unusual.
Makes 4 substantial sandwiches
8 slices of bacon
16 corn chips
4 tbsp butter (at room temp)
8 slices of sourdough bread
1 cup of guacamole
(A quick guacamole can be made by mixing diced avocado, finely chopped spring onion, some chopped coriander, a squeeze of lemon and a dash of sweet chilli sauce)
2 sliced tomatoes
1 cup of grated colby cheese
feta cheese (optional)
1 Cook the bacon till crisp and drain on a paper towel.
2 Crush the corn chips to a crumb in a processor, then mix into the soft butter.
3 Spread the chip butter on all 8 slices of bread (one side only).
4 Place 4 slices (butter side down) and spread with the guacamole.
5 Put the tomato on top of this, then the grated cheese and, if you like, some crumbled feta.
6 Top with 2 bacon slices on each.
7 Sandwich with the remaining bread, butter-side to the bacon.
8 Heat a solid pan over a medium heat and cook the sandwiches till the base is browned.
9 Turn, compress with a spatula and cook till browned and the cheese is melting.
This is a bit more complicated than the usual cheese and onion toastie, but served with a mug of soup it would be a very satisfying telly tea.