Boutique beers on tap and brawny red wines set Don Kavanagh's taste buds a-tingle.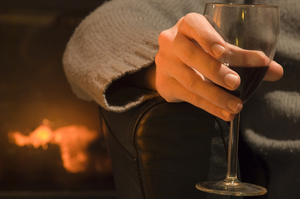 Winter is here at last! Let flags be unfurled and caps flung in the air.
That's perhaps a bit over the top, but after such a depressingly bad summer, it's nice to think that we are heading into a season that promises nothing at all, so any good days we get are bonuses.
The clock going back also means that it's time for winter drinks, something I try to avoid during summer, but after the one we've just had, who could blame me for dipping into the port, whisky and porter a bit early?
The best news I've heard recently is that Nelson's Sprig and Fern is opening a bar in Auckland. It's not that there aren't enough bars here already, it just means I can get my hands on their truly gorgeous Scotch Ale whenever I like, without having to venture out of town.
I tried a range of Sprig and Fern beers recently in Nelson and I couldn't find one that wasn't well made, well balanced and eminently drinkable, so news they are bringing up to 22 craft beers to taps in Auckland has certainly made the week much sunnier.
The advent of winter also means I can return to drinking big red wines, something I've missed over summer. Heavy reds in warm, wet weather do little for me, so, as the temperatures drop, so will my stocks of syrah and cabernet.
I was lucky enough to get a taste of the Penfolds Bin range a few weeks back and for all the furore in the media over pricing, they are still bankers in a bottle - rich, powerful and Australian, and they offer some really exciting winter drinking.
Winter also means I'll finally be able to open that bottle of rather expensive whisky someone gave me as a gift recently, although I should really keep that a secret, otherwise I'll have "friends" beating a path to my door, dropping in "as we were passing" and eyeing my drinks cabinet with a hungry look.
But it won't all be brown spirits, red wine and black beer. Just in time for winter, Absolut has launched a new flavour on the vodka market - Absolut Wild Tea.
I don't normally go overboard for vodka, but this is seriously classy stuff, made to be sipped over ice or with a splash of good tonic.
Whatever you do, don't add milk and sugar.