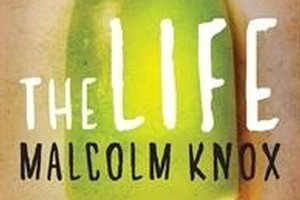 The world is divided between surfers and those uninterested in being drowned, pulverised, eaten by great whites, or having straw hair. Yes, I know, I know ...
Anyway, one wave-wallower is the monstrous, marvellous protagonist of Malcolm Knox's fourth novel. The wrecked, 58-year-old Dennis Keith lives ("depends what you mean by living") with his mum in a retirement village, inside a two-bedroomed, identikit box of blond brick.
His seaside town has become a blaring surfing mecca, a transformation ironically due to DK's youthful feats on beaches at Brisbane, Perth, Hawaii et al.
But now the world's greatest weighs 18 stone, unable even to sit on a board, trudging through squalid days of medication, gooey icecreams and burger rings, and obsessive hand-washing rituals.
The irruption into his life of the BFO, his emphatically impolite name for a youngish woman interviewer with her own secrets and scenarios, brings us DK in earlier days, times crammed with followers and empty of friends - "the greatest surfer on the planet, the pothead, the smackhead, the manic genius, the sick bastard, the schizo, the fameout".
Also the man who helped destroy a young woman singer who loved him.
In Knox's pell-mell narrative, surfing is not so much water sport as blood sport. Rivals, usurpers, mates are mown down; their boards are smashed; their girls are grabbed. "I loved surfing: it gave you someone to hate."
Even for a reader to whom a wave means a friendly hand gesture, the power of breaks and pipes is memorably rendered: the "huge smashing sucking six-footers"; the sea "so fast, it spits you down the line like you're a pea in a pea-shooter".
The characters are more memorable still: DK's self-destructive brother (and another secret); his feral mother and the family life of "chainlink, cracked concrete, fibro, lino".
Then there's the writing. Knox batters you with brief, brutal, half-literate, image-packed cadences. DK's mind is stuffed with horrors and glories, and the prose jolts its way among them. It's relentless, remarkable. You may occasionally find it tiresome. You may also find some of the final revelations melodramatic.
But you won't find DK anything other than astonishing. He's Falstaff on tranquillisers, Gargantua in board shorts, a huge tub of flesh and fantasies, "ninety-nine parts urban myth".
Knox makes him into one of the most gut-churning and gut-wrenching creations you'll read in a long shelf.
David Hill is a Taranaki writer.