For Don Kavanagh a tequila sunrise is so old hat. He'd rather drink a Black Mexican.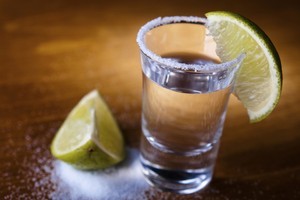 I've written about tequila before and I may have mentioned, as everyone does, that there have been mishaps in my relationship with Mexico's most famous export.
But it's time to draw a line in the sand and say, once and for all, that I like tequila. I may never love it like I love whisky, but it is as serious a spirit as any in the world and, having tried some of the recent arrivals on these shores, I am pleasantly surprised by just how good they are.
Classic brands Chamucos, Don Julio and Casa Noble have changed the way we drink tequila and that can only be a good thing. Farewell to the "training wheels" style of drinking - salt, lemon and a shot - and hello to seriously fine cocktails.
Tequila's brilliance lies partly in its versatility. Recently I was at a tequila tasting where we tried the tequilas in cocktails rather than neat. It was outstanding; the variety of cocktails you can make with tequila was huge.
From Black Mexicans (think Black Russian without vodka) to Bloody Margaritas, every cocktail was beautiful.
The vegetal character of tequila's flavour allows so much space for experimentation, too. It goes well with smoked salt, peppers, tabasco and chillis. But it also sits well with sweet ingredients and few things are more refreshing on a sunny day than a margarita.
It goes well with those in-between flavours, too. The Black Mexican we had was spectacular and something you could try at home:
Black Mexican
1 Mix 45ml tequila, 20ml sugar syrup and 10ml Amaretto
2 Add 40ml of cold, dark, roast espresso
3 Cover with ice and shake
4 Strain into an ice-filled, old-fashioned glass, rimmed with sugar and coffee grounds.
A classic drink and an eye-opening way of using tequila.
And if someone insists on having a "training wheels" tequila, at least make it interesting - instead of salt use cinnamon; instead of lemon use orange. Or serve a tequila shot alongside a shot glass of tomato juice garnished with manuka-smoked salt and black pepper.
Do you like tequila? What's your favourite way to drink it?