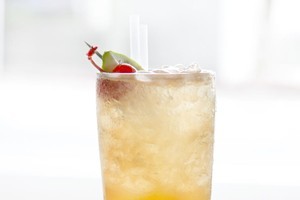 The weather be damned - New Year's day is the perfect time to try a new cocktail. Choose this one for its name and have a great first day of 2012, rain or no rain.
Stolen Thunder
45ml Stolen White Rum
15ml lime juice
Dash of Angostura Bitters
Shake and dump into highball glass and top with 'Cool As' Ginger Ale
Thanks to Auckland cocktail bar Suite for the recipe.