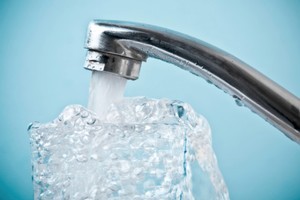 Most Australians are confused when it comes to cancer prevention, a survey has found.
Half mistakenly believe that drinking plenty of water will ward off the life-threatening disease while more than 40 per cent put their faith in getting enough sleep and positive thinking.
Between one third and half of the 600 people surveyed in a Galaxy poll for Cancer Council Australia were also unaware that eating processed meat, drinking alcohol and being overweight can all raise the risk of developing cancer.
Cancer Council chief executive Ian Olver said the findings highlighted the amount of misinformation circulating about cancer, much of it without any scientific evidence.
"There is a huge amount of misinformation out there and, as a result, many Australians are confused about the real factors that increase their risk of cancer and the lifestyle choices they make to decrease their risk," Prof Olver said.
"For example, there is little evidence that taking vitamin supplements can reduce cancer risk, yet there is very strong evidence that eating a balanced diet and maintaining a healthy weight will reduce your risk of getting cancer."
The poll also found that most people did realise that having defective genes, using solariums, and smoking could all raise the risk of developing cancer.
But more than a quarter believed eating organic food and taking vitamin supplements helped prevent cancer.
Prof Olver said people could sort fact from fiction by checking the Cancer Council's new website iheard.com.au.
- AAP