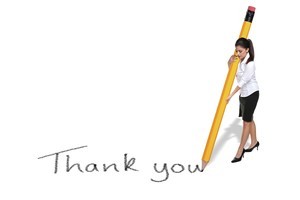 For many a traditionalist, 'thank you' is the most important two-word phrase in our vocabulary.
But, it is falling by the wayside, replaced increasingly with less formal expressions of gratitude, a poll reveals.
Millions opt instead for the more casual 'cheers'. While the average person will still choose to use 'thank you' nearly 5,000 times a year, one in three replaces it with 'cheers' or 'ta'.
One in 20 says 'nice one', while younger generations are more likely to offer 'cool'.
'Merci', 'fab' and 'much appreciated' also emerge as popular alternatives in the poll by Food Network UK. Nick Thorogood, managing director of the TV channel, said: "When it comes to saying thank you, people will always find the way that works best for them."
One in 20 of those surveyed believed a formal 'thank you' was not needed in everyday conversation. Four in ten said they would say thank you purely out of habit, while a fifth would avoid saying it when they knew they should, at least twice a day.
While many are happy to say thank you via text or email, six out of ten thought this was no easier than saying it in person.
A third said they still sent handwritten thank you notes, but 45 per cent admitted it had been more than six months since they bothered to send one.
- DAILY MAIL