Two top socialites around town share their entertaining tips - whether it be putting on a dinner or acting the perfect guest.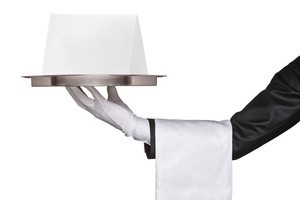 Sarah Paykel
Public relations manager
* If it's an important occasion send a handwritten or printed invitation six weeks prior to the event to ensure guests have enough notice. E-invites are fine for casual and spontaneous get-togethers with friends you know well, but are not appropriate for a special event. You can, however, send a "save the date" email prior to printed invitations going out.
* Mix up your guest list to keep the conversation interesting, but ensure the group will gel and that everyone knows at least two other guests. I prefer to seat people if I am having a dinner party to introduce people who haven't met but I know have something in common and I like to avoid seating good friends next to each other as they tend to monopolise each other.
* Take time to mix some music on your iPod. Make sure it is appropriate to the ambience you want to create.
* Make a point of finding out if guests have any food allergies or strong dislikes to ensure the menu is appropriate for everyone. If you are playing chef for the night, go with dishes you have made before and are confident will turn out the way you want them to.
* If I'm entertaining at home I love to add scent to the house and always light a selection of my favourite Jo Malone candles. I also always buy fresh flowers and place them in the main entertaining areas and the guest bathroom.
* Rather than a heavy dessert consider a fabulous cheese board, complete with dried/fresh fruits, quince paste, great wafer crackers and a sweet treat option like Turkish delight or chocolate dipped fruit to satisfy a sweet tooth.
* Consider details that will make your guests' night easier and more enjoyable - give parking tips or directions if needed; have somewhere to put jackets and bags on arrival; make sure there is a clean hand towel in the guest bathroom or even better use disposable paper towels if you have a large crowd.
* Be prepared if you are hosting a dinner party. Have the house and yourself ready well before guests arrive so you are not rushing around at the last minute and choose a menu you can prep earlier which allows you to spend time with your guests and not the whole night stressed out in the kitchen. Enlist the help of teenage nieces and nephews etc to help with serving/clearing.
* For me personally, entertaining is 70 per cent vibe and 30 per cent food and beverage. If you have the wrong mix of guests or you are a stressed out or disorganised hostess and the energy isn't right the party will never be a success but if everyone is having a great time, great food and wine is the icing on the cake.
* Ensure you have a wide selection of wines to suit all palates and remember to act as a responsible host and offer plenty of non-alcoholic options for those driving. Insist on guests being driven home or taking a taxi if you are even slightly concerned about them driving.
* If it's an evening you want to be remembered, give your guests a gift as a reminder. I attended one dear friend's 40th birthday dinner party, who had the wait staff bring out trays with gifts for all the guests. Every time I put on the earrings he gave all the ladies I think of him.
* Never arrive early for a party. You don't want to put the host under stress if they are running late. I like to arrive around 15 minutes past the invited time.
* Always bring a gift for the host. This could include some good wine and can be food you have made like preserves or condiments or something gourmet you have discovered at your local deli or farmers market. A small bouquet of fresh seasonal flowers never goes amiss but make sure it's not an oversized wedding-style bouquet.
* Mix and mingle. You actually have a role as a guest and that is not to talk to the same person all night, but to make an effort to circulate. Put other guests at ease if they look like they need someone to talk to or need their glass refilled.
* Compliment the host on the trouble they have gone to in setting up for the evening, including the food, drinks, music or whatever it is that makes the event a success.
* Offer to help the host if they look like they need a helping hand to serve, top up drinks or clear at any stage in the evening.
* Always know when to leave a party and don't overstay your welcome. Don't leave early because you have some thing else to attend; it would have been more polite to decline the invitation in the first place.
* Always hand-write a thank you note to the host and if the event is more significant or the hospitality particularly generous, send flowers, a quality scented candle or a gift of significance that may have been discussed at the party. If you took photos at the party and you thought it could be appropriate to make an album for the host to capture the event and the effort they had gone to, this is the ultimate personalised gift.
Denise L'Estrange Corbet
Co-founder of World
* Never put butter on the table in the plastic tub it comes in - horrific. Use butter that is hard, not spreadable, and curl if possible and serve chilled in a small dish on the table. I loathe warm butter - yuk.
* White linen napkins at all times, not paper towels or serviettes - it is a dinner party, not a barbecue. These must be starched and pressed and require serious peeling apart.
* Always buy the host wine or champagne that you would like to drink, as opposed to taking cheap, nasty stuff you were given or found in the back of the kitchen cupboard. People who do this invariably dump it on the kitchen bench and immediately lunge at alcohol others have bought that is better than theirs. It says you are cheap.
* Flowers or chocolates are also nice as a gift for the host, and if the meal was particularly spectacular, follow up with a high quality scented candle (Cire Trudon or Fornasetti) or French writing paper and exquisitely lined envelopes, to be sent via courier.
* Personally I only ever have white linen at dinner parties, in fact that is all I have. White linen tablecloth and napkins. It is clean and then you can use any style of crockery. I love blue and white china and have all different types that I serve on at the same time - it does not all have to be from the same service unless the Queen is coming.
* Correct glassware is a must. Do not serve champagne in wine glasses or wine in tumblers. There is a reason there are specific glass types for specific wines, not just because they are pretty to look at, they serve a purpose.
* Do not leave olive oil in the bottle on the table, transfer to a proper bottle or bowl; same goes for any sauces.
* Bread should always be served warm, and there should always be a generous amount of different types. Bread has its own side plate.
* Each course has a clean plate, one plate for all courses is never a good look.
* Cutlery should be set out in the order of the number of courses to be served, prior to guests arriving.
* Cheese should be on a proper wooden board with a cheese knife, not a blunt bread knife.
* The main can be placed on the plate, but vegetables and other sides should be put in large bowls on the table for the guests to serve themselves.
* Some of the best dinner parties I have had is when I have done all of the above, and then got takeaways in. We all sit down, the host is not away in the kitchen, and the meal is ready to go. I serve dessert, and cheese and crackers which is not too stressful even for me, but I love talking and hate to be away from everyone laughing and chattering while I wrestle an undercooked lasagne out of the oven. We have nibbles to start and I time the takeaways to arrive about an hour after the guests - by then we have all had a wine or two and are ready to eat. Everyone is relaxed, and if they are too posh for takeaways, then they are too posh for me. (Unless, of course, it is the Queen again.)