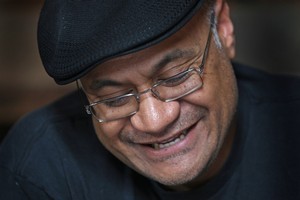 Performing has taught me not to take stuff so personally. You kind of have to in order to cope with the response to your performance sometimes. It's also taught me how similar people are because wherever they come from they tend to laugh at the same things.
Going to church every week when I was little taught me good lessons - like how you have to treat others like you'd like to be treated yourself and also common sense stuff like how you shouldn't lie and steal and cheat or kill people. Good basic stuff that we should always be mindful of.
I think the years between 4-14 were the most difficult for me because it took me about that long to settle into New Zealand. It was difficult at first but I love it here now. I finally dealt with the difficulties of settling in by deciding not to take stuff too seriously.
If my life had a soundtrack, I'd like DJ Manuel Bundy to select all the songs for it and the theme song would be the Rolling Stones' You Can't Always Get What You Want.
I like to canoe around Waitemata Harbour around dawn to clear my head and help me get started for the day ahead. I haven't done it for a while now though because of the rugby.
I was quite an odd teenager. I saw the film Gandhi on a high school field trip one time and afterwards decided to make fake glasses like his then wore them around school the rest of the year. I still don't know why.
My motto is "strive". It's English for Tohea - the motto of my high school, Rutherford, in Te Atatu North. It is taken from a Maori proverb that means something like "strive as you would strive for food when you're hungry". Hunger's the best motivation. Once you're not hungry, everything else you can do is a bonus.
Tea settles me down. I usually like tea from Sri Lanka but sometimes I have darjeeling. That's like the champagne of tea. And trees. I like trees. Something about them settles me.
* Oscar Kightley is a member of comedy group The Naked Samoans and a guest speaker at the Self Speaker Series titled "Self & New Zealand - Who is a Kiwi?", at BNZ Quay Park, Auckland Central, on November 2 at 6pm.