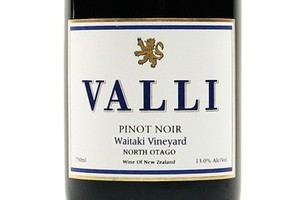 Although 2011 has still to run its course and there are no doubt more wines to try, the taste sensations so far are firmly imprinted on my mind and linger still on the palate.
The prize for most outstanding "moment in a glass" goes to French champagne, specifically Champagne Mumm Cuvee R. Lalou Vintage 1999.
I first tasted it in May and had the opportunity to try it again recently. My initial ravings were confirmed - possibly the most exquisite champagne I've ever encountered. The first vintage ever available in this country, it's a blend of chardonnay and pinot noir and is the super premium champagne of the House of Mumm, which is made only in exceptional vintages. A genuine taste sensation.
While our friends across the Tasman do not seem to be bombarding us with the usual volumes of mid-to-premium range wines, those that do find their way to our shores are, as usual, mighty fine. None more so than the 2007 Penfolds St. Henri Shiraz. One-sixth the price of its flash Harry cousin, The Grange, it nevertheless screams the class, elegance and power that we've come to associate with South Australian shiraz.
At $90 for a bottle of red wine, the price is up there - but so is the quality.
As for our own reds, it has been a great year. Dealing with non-pinot noir grapes first, special mention must go to the 2006 Gillman Matakana Bordeaux-style red. This is a tiny production and hard to track down but worth the effort especially for fans of cabernet franc.
And over at Stillwater, the inaugural release of the 2008 Messenger was a revelation. A blend of merlot, malbec and cabernet franc, this wine displayed complexity and maturity and at under $40, is in the one to watch out for category.
There is a lot of jostling for position among pinot noir producers. But apart from the usual superstars - Rippon, Felton Road, Ata Rangi, Dry River, Fromm, Martinborough and Escarpment - it was new kid on the Central Otago block that turned my head.
Again, this is the first commercial vintage for the 2009 Burn Cottage Vineyard pinot noir. Backed by American interests but with plenty of local winemaking input, they have gone for a less fruity and more earthy, dense Burgundian style and seem to have cracked it. At $55, it is towards the top end. You will find plenty of pinots a lot cheaper, but not this good.
Recommended
2009 Crossroads Syrah, $45
From the Elms Vineyard in Hawkes Bay's syrah-friendly Gimblett Gravels, this is a concentrated, rich wine with lovely tannins and aromas of black olive, raspberry, ripe plum and a pinch of pepper. Try it with venison or a rich casserole.
2008 Valli Bannockburn Vineyard Pinot Noir, $55
Otago pinot noir specialist Grant Taylor has produced another excellent wine reflecting classic Bannockburn qualities - sensuous and powerful yet supple fruit sweetness and bold flavours of cherries, red plums and savoury spice. Will cellar well.