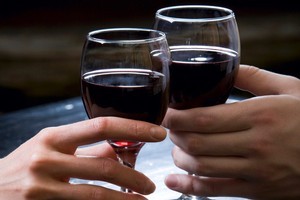 A holiday from the kids is something all parents dream of. You love them and all that, but a few days of freedom from nappies and "I want this, I want that" is nirvana-like bliss.
I was home alone recently. Yee ha for me. My wife had taken the girls away to see her folks. So while she was doing the hard yards I was hacking my way around the golf course.
I also got a night out with the lads. I slept right through the night (no nappy changes at 4am) and got a sleep in until 8am (which might not sound like a luxury but it's better than 6am).
Then there was getting up in the morning, having a quiet coffee, playing the music I want to listen to, and reading the newspaper. Bliss, I tell you.
But enough about me, because the most important mission when it comes to being child-free for a few days is doing it as a couple. It ain't easy - and it's even harder when you haven't got many family members in town to call on.
While child-free holidays away together are a luxury, and almost an impossibility for us, by far the easiest and best kid-free thing to do is a good old-fashioned date night. Because, as Julianne Moore's hippy dippy married lesbian character says in the excellent film The Kids Are Alright, "marriage is a f****** marathon".
Admittedly, she had just cheated on her wife with the sperm donor who helped produce their two children (it's complicated), so she is at the extreme end of the spectrum but she's kind of right, because as well as the old cliche of having to work at being married, more importantly, you've got to have fun as a couple and sometimes kids cramp your style.
Especially when there are yummy glasses of wine to be drunk and dinner to be eaten.
It's easy to trundle along happily as a family unit. And don't get me wrong, I love nothing more than hanging out with all my girls, but the times you get together alone are mighty precious.
Then again, when our first little girl Mia was a year old we had a night away on our own and we were home by 9am the next day. Yes, that's soppy, but we missed her.
And while it was nice being home by myself recently, there was nothing better than seeing the three of them coming along the corridor at the airport, Mia skipping into a gallop as she realised it was me waving madly at her, and then jumping into my arms.
Now that's bliss. Back to being a dad then.