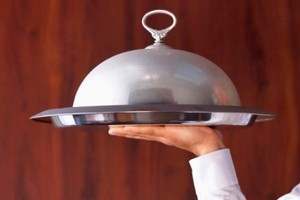 Today marks the start of the inaugural Auckland Restaurant Month, an 18-day event involving more than 60 central city eateries.
Modelled on similar events in other cities around the globe, restaurant month aims to showcase a range of Auckland eating spots - from institutions to undiscovered and quirky eateries.
Participating restaurants have created special offers for the duration of the event, with set menus at the various eateries classified in one of three different budget categories: under $20, $21-$30 and $30 or over.
Heart of the City chief executive Alex Swney said the response from local businesses had been outstanding.
"There are 61 restaurants in this inaugural event and through the planning of [it] we can't believe the number of people who've come on board and said, 'look, we want to do this next year and this next year,' so we're quite convinced that we're clearly onto a winner."
Swney said Heart of the City believed events were the "the cornerstone to modern, urban tourism economies" and said the association's aim was to stage at least one substantial event every month.
"No one's going to come here from the Hawkes Bay because we've got great wine and no one's going to come here from Nelson because we've got beautiful beaches, they come because we have got an urban story to tell," he said.
In addition to special set-menu prices, people dining at participating restaurants over the next two-and-a-half weeks will be invited to enter a draw to win a trip for two to next year's New York City Restaurant Week.
NEED TO KNOW
The inaugural Auckland Restaurant Month runs from Thursday, July 28 - Sunday, August 14.
For more information and to find out which restaurants are participating, see biglittlecity.co.nz.