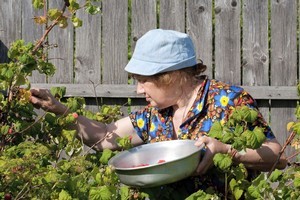 A casual glance at the greylynn2030 website paints a convivial picture of vegetarian cooking, marmalade making, movie screenings, sewing groups, craft events, meditation evenings, community gardens and farmers' markets. So far, so Grey Lynn.
But, as part of the international Transition Towns movement, this group's focus is firmly fixed on aims considerably more serious than its gentle timetable of events suggests.
The Transition Towns movement arose out of a need to prepare communities for a life far different to the one we enjoy today. The twin pressures of climate change and the widely predicted peak oil crisis are inspiring increasing numbers of communities throughout the world to mobilise and find ways to survive in a future, quite alternative, environment.
The peak oil theory is based on the premise that once we reach the point in time at which half the world's oil resources have been depleted, the end is nigh for our petroleum-based societies.
In a post-oil world systems we know and depend upon will alter beyond recognition. The face of agriculture, transport and industry will shift radically and emerge in revised forms.
The consensus is that we will need to rely on local community resources for housing, for food, for waste management - for almost everything, in fact.
We'll be building our own shelters, growing our own vegetables and managing our own waste. New local currencies will be established. The expertise of our neighbours will become invaluable for survival.
We'll establish small, tight-knit communities with a high degree of interdependency and cooperation. It all sounds a bit like that 1970s television series Survivors - but hopefully with fewer rats.
Carpenters, doctors, horticulturalists and other people with essential practical skills will be in high demand in a post-oil world, while many other occupations will be rendered virtually redundant.
Journalists and bloggers, I imagine, will be consigned to mucking out the pig pens.
According to transitiontowns.org.nz, there are almost sixty such communities throughout the country, including thirteen in Auckland.
They've quietly emerged in places such as Grey Lynn, Devonport, Kingsland, Titirangi and Piha - suburbs well known for being home to more than their fair share of artistically-inclined folk.
It's reassuring to know that our actors, musicians, painters and potters are likely to survive in a post-oil world.
The news isn't quite so good for anyone interested in the preservation of lawyers, merchant bankers and captains of industry, however.
Suburbs such as Herne Bay, Parnell and Remuera - where plenty of such corporate and financial people reside - are conspicuously absent from the list of Transition Towns.