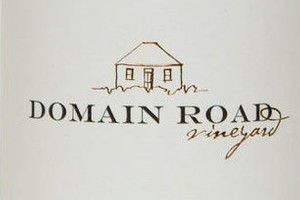 When the New Zealand wine culture was in its relative infancy, there was a significant number of BYO restaurants. Granted, they were usually suburban eateries with an ethnic bent, such as Asian or Italian. As well, some enterprising, more traditional bistro restaurants allowed you to bring your own wine and charged a fairly nominal corkage. But over the past couple of decades, with the exception of some of those suburban hideaways, the BYO phenomenon has faded.
These may be tough times in the wine industry but many restaurateurs are also feeling the harsh realities of diminishing discretionary dollars and reduced patronage.
For some time, quite a few high-end New York restaurants have allowed customers to bring their own "special" wine. The trend is catching on at some of London's smartest eateries, where passionate food and wine lovers are keen to drink a treasured bottle along with the superb cuisine.
Defining what's a special wine is not too difficult. It's something that has significance, usually with a bit of bottle-age, and not a bottle plucked spontaneously from the shelf of your local supermarket.
It may have been given to you on a special occasion or a bottle of something extraordinary and designed to age - given by discerning grandparent at your birth.
In other words, it's something not likely to be found on your stock-standard restaurant wine list.
Recently, uber-chic Auckland restaurant Clooney announced it was opening on Sunday evenings and diners were most welcome to bring a wine.
Local, casual-dining Waiheke deli-restaurant, Island Thyme, has a BYO policy on a Thursday night and veteran Italian Auckland fine-dining restaurant Toto recently held an enormously successful BYO Thursday night with one small proviso - the wine you brought had to be any vintage of the magnificent Tuscan red, Sassicaia.
The place was packed with vintages going back to the 80s. Sassicaia is a cabernet sauvignon-dominant, expensive wine, somewhere between $160-$200 a bottle.
Diners could be tempted to open their wallets more often if given the opportunity to bring their own tipple.
Recommended
2010 Domain Road Vineyard Dufflers Creek Riesling, $23
Another Central Otago riesling of genuine quality. It is medium in style, which suits the New Zealand palate and has lime, ginger, melon, honey and citrus flavours.
2009 Craggy Range Sophia, $70
This is a superb winter red meat match with 65 per cent merlot, 25 per cent cabernet sauvignon and splashes of cabernet franc and petit verdot. It's a big, rich, evocative, richly textured, brooding and sensuous beast.