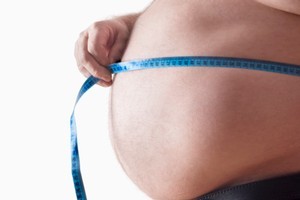 'Girth-quake' is the new catch-word in Christchurch to describe a growing issue of burgeoning waist-lines.
Health professionals, dieticians and addiction specialists alike have all highlighted the fact quake-rattled Cantabrians have been hitting the bottle and the fridge in a bid to cope with the pressure.
Personal trainer Jean Scott says it's all about trying to cope.
"People have taken to eating more food for comfort, drinking alcohol as a means for helping them to get through the anxieties and stress of what's been going on."
Ms Scott says winter isn't helping as a lot of people who would normally exercise indoors haven't been able to due to gym closures.
"They're getting dirty, they're exercising in the cold, exercising in the dark and it's unfamiliar so people have basically stopped exercising."
She says more and more gyms are opening up again and she's urging people to get back to it.
- NEWSTALK ZB