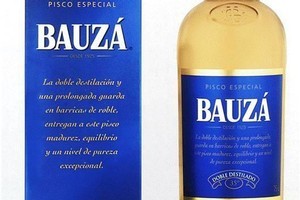 Selling Chilean wine in New Zealand is almost as easy as selling coal to Newcastle. The country is already overflowing with wine, so why would we want any more?
Unsurprisingly, there are only a handful of Chilean wines to be found in New Zealand but diversity is the spice of life. That's why Chilean native, Patrick Hurley, is on a one-man crusade to show his country's wines are more than just cheap and cheerful fruit bombs.
He represents a medium-sized winery, Santa Ema, and is tirelessly trying to get us to drink more Chilean wine. "I'm trying to reach out to all the pinot noir consumers and show there are other wines that can be drinkable and that there's more to red wine than pinot noir," he says.
Chilean wine seems to be new on the world wine scene but in fact Chileans have been cultivating wine for centuries. In the late 1800s, French winemakers left France en masse, with many heading for Chile, when a vine louse called phylloxera wiped out entire winemaking regions in Europe. The 20th century was a period of stagnation for Chilean wine, with anti-alcohol movements, high taxes, and civil unrest.
Many members of the Chilean wine trade went into voluntary exile when Augusto Pinochet took power (1973) and overseas consumers boycotted Chilean products. The fall of Pinochet (1989) and the rise of democracy has brought foreign investment to Chile and its wines are now sold around the world.
Though Chilean wine history goes back 500 years, it is just now starting to discover its best sites and in the next five years I think we'll start to see more elegant and fresher wines. There'll still be plenty of cheap merlot and cabernet for the mass market but there is clearly some classy stuff, produced at much cheaper prices than elsewhere.
Santa Ema Barrel Select Carmenere 2008 ($19.95, Fine Wine Delivery Co, Point Wines, Miller & Co)
Chile's native grape variety Carmenere is a rich and luscious mouthful of ripe raspberries and blackberries, with its signature herbal note. You get a lot of wine for your money.
Santa Ema Amplus One ($32.95, Blend, Cellar Select, Fine Wine Delivery Co)
This is rich and mouth-filling, with structure and ripe tannins but there's a surprising freshness, too. There's red and black fruits, pencil lead and smoky oak notes. Complex and satisfying - and much cheaper than most wines of an equivalent standard.
Bauza Pisco ($39-$46 Point Wines, Wine Vault, Bacchus Cellars)
It's not a wine, but is a grape-based product so sneaks in to this week's column. Imported by a New Zealander who spent many years working and drinking pisco in Santiago, this is classy stuff on its own or the perfect base for a pisco sour.
* In last week's feature on wine-making mothers we stated that Ti Point winery had a restaurant. In fact, the winery offers a B&B with meals by arrangement.