The New Zealand wine industry should be proud of its achievements.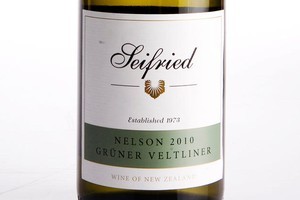 May marks National Wine Month in Britain. In New Zealand, we currently just have Alcohol-Free February - no bad thing in itself, but given the huge growth in importance, quality and appreciation of wine in our country, the time seems ripe for us to start celebrating it too.
"Make Time for Wine" is the slogan embraced by this inaugural British initiative, spearheaded by the educational body, the Wine & Spirit Education Trust (WSET). It's encouraging consumers to explore beyond their normal wine boundaries, discover new wines and through this enhance their understanding and enjoyment.
With our per capita consumption currently around 21 litres, we may not be drinking as much wine as the Brits - who imbibe more than 28 litres - but we've been moving away from being a beer-drinking nation to one that increasingly likes a glass of wine.
What we're drinking has also become more sophisticated, driven in no small part from the improved quality of the products issuing from our vineyards.
The ho-hum hybrids that once dominated these have virtually disappeared, replaced by far nobler grapes, which are being made into wines that have never been better.
Fortifieds have lost their strength, Cold Duck has flown and Cresta Dore's sheen has dulled in today's wine market. Instead we're sipping the sauvignon blanc and pinot noir that have become the most widely planted white and red in our vineyards and have increasingly become international benchmarks.
It's amazing to think that just two decades ago there was considerably more of the mediocre muller-thurgau grape in the ground than sauvignon blanc. We also possessed less than 400ha of pinot noir, in contrast to the 5000ha we have now. Choice has considerably improved too as the 150 wineries we boasted 20 years ago have been joined by around 550 more. They've expanded our vineyard area from under 6000ha to over 33,000 and production from 71,000 tonnes to this year's potentially record-breaking harvest that could yield as much as 300,000 tonnes.
It's no secret that behind this success, our wine industry has been struggling in recent years, due to oversupply, the global economic crisis and unfavourable exchange rates. While exports have become the most important channel for their products, having a New Zealand wine month here at home would surely help, and balance the numerous negative messages from anti-alcohol groups that lump this natural product from our land in with lesser alcoholic concoctions.
"New Zealand wine is one of the global success stories for this country over the past two decades and many New Zealanders are intensely proud of the achievements of our growers and wineries in producing world class wines," says CEO of New Zealand Winegrowers, Philip Gregan. "The industry's focus on quality is the single most important factor that will distance our wines from cheap alcoholic beverages that are the object of so many complaints."
So is there any chance of a local wine week? "We have thought about [it] at various times, but for a variety of reasons it has not quite happened," he says. Let's hope it does.
WINES WORTH CELEBRATING
COUNTRY CLASSIC
Saint Clair Pioneer Block 21 Bell Block Marlborough Sauvignon Blanc 2010 $21-$23
Saint Clair has been working with New Zealand's favourite variety for decades and this powerful single vineyard example is a classic, with punchy notes of blackcurrant leaf, basil and lime supported by a fresh fusion of citrus and mineral. (From Brano's, Liquorland Albany and Newmarket, Greenhithe Liquor Centre, Scenic Cellars, Hillsdene Wines.)
RISEN STAR
Palliser Estate Martinborough Pinot Noir 2009 $45
Back in the 80s when Central Otago's hillsides were home to more sheep than vines, Martinborough pioneered the pinot noir variety. This is a plush pinot from the region's Palliser Estate, with dense and juicy dark cherry fruit, notes of roasted spice and a savoury, smoky undercurrent. (From Glengarry, Scenic Cellars, Liquor King, Liquorland and a wide selection of supermarkets and independent wine stores.)
NEW FRONTIERS
Seifried Nelson Gruner Veltliner 2010 $21
Austrian grape, gruner veltliner is the latest new vine on the block creating real excitement in our vineyards. You can see why when you try a promising example like this from Austrian ex-pat Hermann Seifried, which has seductively succulent stone fruit and mandarin notes, laced with fragrant incense-like spice and white pepper backed by brisk lemon and lime. (From Seifried cellar door or visit the website.)