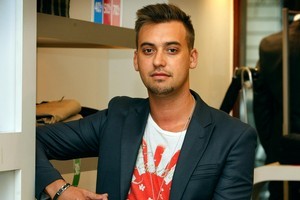 Getting a pay rise or a compliment at work is more important to many young women than getting married or having children.
But while the ladies are busy focusing on their career, it would appear the young men they work alongside are dreaming about becoming dads.
A new Colmar Brunton survey of nearly 500 '20-somethings' has found priorities for young men and women seem to be challenging traditional stereotypes.
Females rated getting paid, getting a work compliment and getting a pay rise more highly on a scale of 1-7 than men did.
When asked to list a number of priorities for the next two to three years and for before they reach 35, they put "being recognised as a leader" or "expertise in their field" at the top of both categories.
Men listed having children as their top short-term priority while they wanted to buy a new car before they reached 35.
Colmar Brunton's youth insights director and leader of the study, Spencer Willis, said while young men were also interested in work, the statistics showed they were far more eager to get married and have children than their female counterparts.
Mr Willis said the reversing roles trend had been building for five to 10 years but the gap between the two genders was now bigger, prompting warnings that "the friction between the male desire for fatherhood and the female priorities could be challenging" in the future.
He even went as far as to question whether the reversing roles could be responsible for the "cougar syndrome".
"You've got a group of young women who are driven in their career - and have been bloody good at it and hugely successful. The next thing you know their classmates from university, these young males were pining for parenthood and settling down at 25-30 years of age, have achieved that and those guys are no longer available. Is there a correlation between that?"
Young men the Weekend Herald spoke to yesterday had differing opinions on the survey findings, with several saying there was no way they were thinking about kids yet.
But Politix marketing manager Dan Gibson, 24, said he wasn't so surprised by the findings.
"I'd love to have a kid now if I could afford it."
He said children, career recognition and buying a house in the next few years would all make his short-term list of priorities - although he added he wanted to get married before taking the step into fatherhood.
Mr Willis said the survey findings didn't indicate women didn't want marriage or a family, more that they wanted to try to have it all.
"The role reversal isn't necessarily a complete 180, it's not just girls running around talking all about career and acting all laddish, they are juggling both of these departments - their more traditional roles and also to make their mark in the professional world."
What 20-somethings really want:
Getting a pay rise was seen as better than sex, partying, going on a first date and meeting up with friends. Sex ranked the same as chilling on the couch.
Women are more inclined to regularly visit or contact family, with 41 per cent of men saying they'd rather be doing their own thing.
20-somethings are hospitable but don't actively get to know neighbours or members of their community.
Men are more actively engaged in government and politics than women.
A third of 20-somethings change their behaviour to do whatever they can for the environment but 4 per cent don't care.
Employers get picky over sea of graduates
More young people are gaining degrees but employers are raising their expectations to match.
Colmar Brunton's new survey found almost 60 per cent of people in their 20s had a degree or tertiary qualification and 20 per cent more were studying for one.
Just over two-thirds were happy with their choice of career path or qualification, but nearly 20 per cent had no plans for employment in the related field of work.
Survey leader Spencer Willis said the high number of people with qualifications raised questions about how many were actually getting jobs.
Mr Willis said many "companies are wanting something more than just a degree - they want masters or post-graduate to even look at applicants for some jobs".
Robert Milne of website GradConnection, which helps graduates find jobs, said a degree was a minimum requirement for many jobs and wasn't an "automatic ticket" to employment.
Mr Milne said employers looked at a range of other things such as grades, personality, team work and extracurricular activities when deciding who would get the job.
There were more jobs for this year's graduates compared with last year, but finding a job was "just as hard as ever".
AUT graduate Samantha McConnell struggled after finishing her bachelor of communications degree with honours, saying the extra year of study didn't help her find a job.
"In my experience, there weren't enough jobs out there! So many rejections, no interviews. I eventually got a three-week temp job, but it wasn't in the field that I'm qualified in."
Another graduate, who didn't want to be named, applied for about 15 teaching jobs and got two interviews but found all the schools wanted people with experience.
"How are you supposed to get experience when no one will employ you?" she asked.
Tertiary Education Minister Steven Joyce said research showed the level of qualification was linked to the kind of pay a graduate could expect, bachelor students earning about 50 per cent more than certificate holders.