Our wine industry is a young one by world standards - but does it matter how well our bottles age?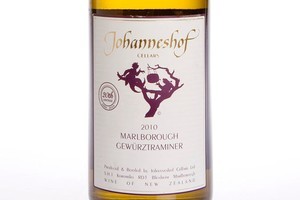 Age is an issue of mind over matter. If you don't mind, it doesn't matter," noted American author, Mark Twain. On the eve of another birthday, it's a philosophy I'm pleased to share personally. But as our wine industry matures, should it care if its bottles are ageing ... or not?
Most of the world's great wine regions make wines that develop with interest over many years; this is ability often linked with perceptions of a wine's quality and a region's reputation. However, we've made our name with sauvignon blanc, in itself not one of the longest-lived varieties and the majority of our examples are best drunk young. New Zealand may now be making wines that are delicious on release, but we're not a country associated with age-worthy wines.
Some consider this to be to the industry's detriment as it strives to have us considered a premium wine-making nation, as well as increasingly important as we start to be taken seriously as a producer of pinot noir, a variety whose great examples age magnificently.
A recent initiative highlighting our older wines is the Heritage class introduced at this year's Royal Easter Wine Show Awards, fittingly the country's oldest wine competition. It is "aimed at informing wine lovers who have older wines in their cellars, or assisting those who plan to buy wines for future consumption" according to the competition's director, Terry Dunleavy. Wineries enter a set of three wines, from the current vintage through to wines three years older or more.
I had the opportunity to try these wines when judging at the show. Though a few of the older examples - the sauvignons in particular - would've looked better in a Romero film than a wine competition, many of the wines were still full of life and freshness.
"We don't need to make wines that will age, but it's a very satisfying thing to do," notes Warwick Foley of Johanneshof, whose gewurztraminer was highly commended in the Heritage category. "And it's obviously satisfying for customers, who ring to tell us that they've just enjoyed something of ours from their cellar. These days, built-in obsolescence is normal; something which lasts is an indicator of quality."
At Akarua, another winery whose pinot noir was highly commended, Matt Connell regards it as highly important that our wines are seen to age. "New Zealand wines are already internationally renowned for their focus on quality," he says. "If they can also become increasingly recognised for aging, this will greatly enhance our reputation and help secure a bright future for New Zealand wine production."
Gary Duke at Hunter's, which produced the riesling that won the inaugural Heritage Trophy, agrees about its significance, saying too many wines are made in a "drink now" style to woo show judges. "I think it's very good that winemakers are slowly changing from these styles to make longer-lasting wines that will make the world sit up and take notice of how New Zealand can and will mature as a real wine-making nation."
As Twain implies, we shouldn't get too hung up about age. But I still like to think - for wine just as for people - that as we mature, our finest examples can't just rely on youthful exuberance and need to display a bit more depth.
A CELLAR SELECTION
In the recently released results of the Royal Easter Wine Show Awards' Heritage class, highly commended wines include Stoneleigh riesling, Esk Valley Reserve chardonnay and Villa Maria Reserve cabernet merlot, along with these age-worthy examples:
PINOT WITH PEDIGREE
Akarua Central Otago Pinot Noir 2009 $38
With its hillside vineyard planted in 1996 and 50ha to select from, Akarua is well placed to make longer-lived wines. Its latest pinot, with its dense and elegant red and black cherry fruit infused with notes of smoky bacon and spice, comes from an impressive line. (From Glengarry.)
LASTING SPICE
Johanneshof Marlborough Gewurztraminer 2010 $29
Gewurztraminer may not be the longest-lived variety, but in the capable hands of Johanneshof, examples such as this, with its opulent and pure palate of Turkish delight, lychee, peppercorn and exotic spice, should still look lovely after some time in the bottle. (From wine shops including Glengarry, Fine Wine Delivery Company, Caro's, Bacchus, First Glass.)
TROPHY WINNING RIESLING
Hunter's Marlborough Riesling 2010 $19.90
With its rapier-like fusion of mineral and citrus under succulent notes of white peach, this fresh off-dry riesling and its older vintages won the judges' approval and the Royal Easter Show's first Heritage Trophy. (From New World, Pak 'n Save and wine shops including First Glass, Hamilton Wine Company, Merchant of Taupo, La Vino.)