Wine-inspired initiatives are supporting quake-stricken Christchurch.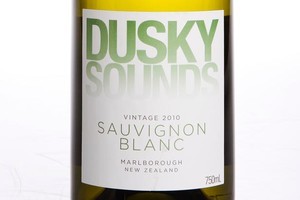 At 12.51pm on Tuesday February 22, I was in Lyttelton, the epicentre of last month's devastating earthquake. On one of the most terrifying days of my life, wine was certainly not the main thing on my mind, although later that day it did help calm my nerves and those of a Lyttelton friend who'd seen his house edge down a hillside.
Even now, as the tragic extent of the disaster continues to unfold it's been difficult to concentrate on wine. But conversely, it's been heartening to see how a number of those in the wine industry have turned their attention to raising funds to help those in the stricken city. Many have strong ties with the region, having started their careers studying wine at Canterbury's Lincoln University.
Despite the current trying times in the industry, the wine industry countrywide has been offering support in a variety of ways. Its generic body, NZ Winegrowers has already collected donations from its wine events in Australia and will be holding a charity auction in San Francisco in April. And in Shanghai, a group of Kiwi expats are organising a Kiwi Ball to raise funds, showcasing New Zealand wine and food supplied by producers free of charge.
Central Otago's Felton Road was quick off the mark, generously giving every penny from the sale of all the stock it held in the UK to the Red Cross Christchurch Earthquake appeal, raising $46,750. Also in Otago, Rippon is donating the entire proceeds from the sale of a wine it's released specially, the 2006 "Sagesse" pinot noir from its oldest vines, bottled separately in large formats only. If all the jeroboams and magnums are sold, this gesture will generate $18,000.
In the country's main wine country, Marlborough, wine folk have organised fundraising events in Blenheim, which have included a wine auction event supported by Astrolabe, Brancott Estate, Jules Taylor and Spy Valley, and a three-course wine dinner held at Highfield.
In Nelson, Blackenbrook is offering a number of earthquake specials, with 10 per cent going to Christchurch Earthquake Relief, while Kina Beach is donating the proceeds of an auction of 10 cases of wine to the earthquake cause.
In Hawkes Bay, Te Mata is holding a silent tender auction in March for a salmanazar (nine litre bottle) of its flagship Bordeaux blend, Coleraine 2009, with all proceeds going to the Red Cross. Crossroads also held a similar auction for selected wines earlier this month. Abbey Cellars has donated 10 cases of wine, available from its cellar door and Trade Me.
In Turangi, Tongariro River Estate's River Wines will channel all the takings from its Vine Aid event into the Christchurch relief efforts. Held on April 1 and 2, it features wine, food, live music, children's entertainers and a charity auction.
On Waiheke, Saratoga Estate is giving Christchurch residents in need of a break free accommodation in their vineyard house, with ferry tickets supplied by Fullers, plus 50 per cent off all their wines, with a gold coin donation per bottle. Te Whau is also running a fabulous sounding five-course fundraising dinner from chef Marco Edwards on April 1, served with a brace of top wines.
This Sunday, Villa Maria joins forces with some of Auckland's top chefs in a fundraising degustation luncheon hosted at its Mangere estate. Clooney's Des Harris, Meredith's Michael Meredith, Sidart's Sid Sahrawat, Molten's Mike Van De Elzen and O'Connell Street's Stephen Ward will be preparing a seven-course feast accompanied by Villa Maria wines, with all proceeds going to the appeal.
Thankfully, it appears local wineries escaped relatively unscathed from this quake. However, with the decimation of the CBD, any who relied heavily on the local restaurant and bar market for sales will face tough times. With so many great initiatives emanating from the world of wine, supporting them is a deliciously easy way to do something to help Christchurch recover.
BARGAIN BUYS
SOUNDS LIKE A STEAL
Dusky Sounds Marlborough Sauvignon Blanc 2010 $14.90-$16.90
There's a surprising intensity in the stylish blackcurrant leaf, fresh herbs and zesty grapefruit of this great value sauvignon. (From Henry's, Countdown, Super Liquor, Liquor Centre, Cellar Select stores.)
BARNSTORMING SYRAH
Couper's Shed Hawkes Bay Syrah 2009 $24.95
Another impressively affordable release from Couper's Shed that's full of rich and juicy plummy fruit, overlaid with notes of leather and spice. (From liquor stores including Super Liquor.)
BLISSFUL BLEND
Abbey Cellars Rapture, Hawkes Bay 2009 $18
This merlot-dominant blend, with its dash of malbec and cabernet franc has a lovely aromatic lift of violet and spice above earthy dark berry fruit. (From Hamilton Wine, Hastings New World.)