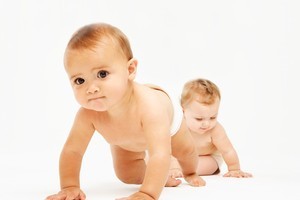 Liam and Sophie have topped the list of most popular baby names for 2010.
The top 10 lists, released today by the Department of Internal Affairs' office of Births, Deaths and Marriages, showed Sophie remained the most popular moniker for girls last year, while Liam jumped six places to take out the title of most popular name for boys.
There were 377 Sophies born last year and 374 Liams.
Sophie has remained the most popular girl's name since knocking Ella off the top spot in 2008.
The top 10 girls' names have remained much the same since the 2009 list, other than a minor reshuffling in the order.
Chloe made it to the top 10 last year, while Amelia fell three places to 13.
For the boys, Liam jumped six places to claim the top spot from Jack - the most popular boy's name since 2005. Names such as William, Oliver and Joshua retained their places in the top 10, while Daniel fell out of favour, dropping to number 16.
Lewis rounded off the top 100 list for the boys and Imogen for the girls. Click here for the full lists for 2010 and other years.
Top 10 boys' names:
1. Liam 374
2. James 333
3. Oliver 327
4. Jack 325
5. William 320
6. Joshua 298
7. Benjamin 286
8. Jacob 285
9. Samuel 282
10. Lucas 271
Top 10 girls' names:
1. Sophie 377
2. Olivia 335
3. Ruby 322
4. Charlotte 305
5. Isabella 286
6. Lily 281
7. Ella 277
8. Chloe 262
9. Emily 232
10. Emma 228
- NZPA