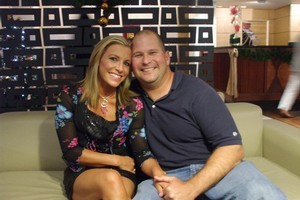 Like most Kiwis, Wendy Lowrie's ideal first date is spent over dinner - despite expert advice that bad dinner dates are tough to escape from.
The 37-year-old has been actively dating for about a year and said the best dates were the ones where she could get to know the person and see if there was any chemistry.
Her experience mirrors that of most people, with new research saying dinner is the preferred first-date option. A UMR poll has it as the favourite with 28 per cent of people, closely followed by a coffee date (27 per cent) or a drink in the evening (23 per cent).
The movies, an art gallery visit or a music gig were the next most popular options.
"If you go out for dinner that's a good opportunity to talk over a period of time," Lowrie said.
Like one in eight people, Lowrie has been on a date with a new partner in the last year.
Her most recent date was last month. After hitting it off at a speed date, she met the 38-year-old dentist at a bar for a drink that then progressed into dinner.
While it hasn't turned into a relationship she said it had been a nice way to spend the date. However, dating expert Alan Reeves was surprised that dinner had come out on top.
"It can take a while and if there's no conversation, it's a long time to sit," the owner of singles events firm The Company Company said. "I don't think I'd do dinner. I'd enjoy having a walk on the beach or maybe a coffee," he said.
Skycity restaurant manager Julie Woodyear-Smith, however, said a good dinner date set up a relationship.
"It's the first time they put the groundwork down to make a good impression. The environment, ambience - it's the perfect way to start a story," she said.
Skycity's Orbit Restaurant was a popular choice for dinner but it was easy to spot a date that had turned sour, said Woodyear-Smith. "There's a lack of conversation, a lack of eye contact."
Kiwis were also clear about what they were looking for in a partner. A sense of humour was most sought after at 95 per cent and intelligence came in at 85 per cent.
The Herald on Sunday found two first daters on Friday night who shared a drink and pledged a second date.
Elaine Thompson and Ryan Brown, who met in the apartment block where they live in central Auckland, thought a dinner would have been a step too far.
"There's pressure if a guy invites you out for dinner - is he paying, am I?" Thompson said.