A round-up of some of the most popular stories in Lifestyle this year.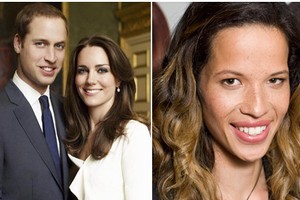 * News that a Parnell business was importing Ikea products from Australia for customers here proved popular with our readers in July.
The company, which takes care of customs clearance, tax, shipping and insurance issues, offers to import from Australia any Ikea products New Zealanders want, plus a percentage in costs, and a delivery fee for orders under $500.
* Earlier this month, Kiwi couple Cameron and Shariyah Morris made headlines when they were named the winners of an online competition looking for the 'world's best couple'. The Morris' prize was a 22-carat princess cut diamond ring worth $1 million.
* Two pieces from our parenting blogger Dita De Boni particularly resonated with readers this year. Back in February she delved into the findings of a UK study which revealed that the development of a baby's motor skills at the age of nine months was directly related to how cognitively developed they would be at the age of five.
In a more light-hearted blog earlier this month, De Boni tackled the issue of baby talk between couples and the claim by the authors of a new book, Stop Calling Him Honey and Start Having Sex, that nothing destroys libido more than calling your significant other 'mcmuffin poopencakes'.
* Other relationship stories were also popular: The news in January that former All Black Marc Ellis had become a father for the first time was one of our most-read articles.
* Air New Zealand unveiled its proposed new uniforms in January and they immediately caused a stir. One flight attendant told The Dominion Post the pink ensemble - one of several outfits - resembled the look sported on the airline's annual themed flight to Sydney's Mardi Gras and international media quickly picked up the story.
"Flying can be a terrifying experience for many people but who'd have thought the flight attendant's uniforms would bring passengers out in a sweat?" asked the Daily Mail.
The new uniforms are due to be introduced next year to coincide with the introduction of a new fleet of 777-300 aircraft.
* Sticking with fashion, the risque dress Venus Williams wore during the French Open in May raised eyebrows around the world and was one of our most popular stories of the year.
* Back in January, a UK blogger's comments that New Zealand women were unattractive and New Zealand men couldn't dress to save themselves, also struck a chord.
Andrew Williams, a 33-year-old Londoner, wrote after visiting Aotearoa that Kiwi men showed a "complete lack of flair, care, quality and above all effort" when it came to their clothing choices.
Local fashion industry names were quick to dismiss Williams' comments, with New Zealand's Next Top Model judge Colin Mathura-Jeffree labelling them a "stupid generalisation".
* News of the royal engagement was big, with readers lapping up stories about the proposal, the dress, the ring, the bride and the big day itself.
* It was the year of model madness and readers couldn't get enough of stories with those magic words 'New Zealand's Next Top...' in them. There was drama, of course: Stir over near naked pictures of models and New Top Model scandal; but all was resolved in October, when Danielle Hayes was named the winner of this year's competition.
Elsewhere in the world of runways and flash photography, stories about a spat between a beauty queen and a pageant organiser and an 'unknown' model being named one of the country's sexiest women, were popular.
* Finally, and somewhat unusually, we come to the top Lifestyle article of 2010: The ice-cream heir who saw two fortunes melt away is the story of John Robbins, the heir to the Baskin Robbins ice cream empire, who walked away from his vast inheritance at the age of 21, made millions as an author and then lost almost everything he had after investing in Bernie Madoff's elaborate Ponzi scheme.
Faced with rebuilding his life again at the age of 60 was 'strangely liberating', says Robbins, who has since written another book, The New Good Life, arguing that sudden poverty can in fact be a positive thing.