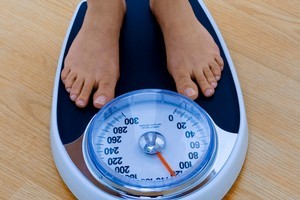 Nutrition experts are warning about the potentially harmful consequences of a recently-revived fad diet based on hormones from human placenta.
The diet involves a very low calorie intake combined with human chorionic gonadotropin (hCG), a hormone found in the placenta during pregnancy.
It is only licensed as a fertility drug, but is now being sold over the internet in a diluted form by the diet industry.
Though it is a prescription medicine, only for fertility treatment, products containing less than 10 parts per million can be freely imported.
"Dietitians are very concerned," said Dietitians New Zealand executive director Jan Milne.
"The hCG diet is being promoted as a way of controlling the body's metabolism".
Its promoters claim that it can burn-off fat locked away and "forgotten" by the body, to trigger weight loss at a rate of 500g to 1kg a day, without exercise, as long as the dieter consumes only 500 calories a day.
A healthy adult usually eats around 2500 calories a day.
Dietitians NZ said in a position paper released today that the hCG diet was first promoted in the 1950s, but that studies carried out since then found that hCG was not an effective way to lose weight.
Ms Milne said a semi-starvation diet could result in weight loss, but at a potentially-serious cost to long-term health.
"Very low calorie diets without strict medical and dietary supervision can be dangerous," she said.
"They are only reserved for severely obese people, and even then must be closely monitored by a qualified medical professional".
"Wonder" diets could be followed by rebound weight gain, and in some people, a semi-starvation diet may also result in severe medical complications.
Dietitian Siobhan Miller, who co-authored the position paper, recommended eating smaller portions of healthy foods such as wholegrain foods, plenty of fruit and vegetables, lean meats, fish, beans and pulses, and low-fat dairy foods.
Regular exercise as a part of everyday life could help burn off extra calories, the paper said.
- NZPA