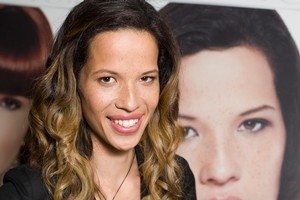 Danielle Hayes is heading back to her Kawerau home today for the first time since being named New Zealand's Next Top Model.
The 19-year-old is set to be welcomed with a huge celebration.
"I haven't been home yet so I can't wait," she said.
Hayes won the title last week, and with it a modelling contract with Auckland agency 62 Models.
After a week filled with early wake-up calls, media interviews and photo shoots, she said she was looking forward to spending time with family and friends and chilling out.
"It's just been a full-on week - I've been on the radio, TV, the newspaper. Every day I'm doing something different. It's been great, but it's draining.
"The whole week has blurred into nothing. I tried to sleep in the other day and that only lasted until seven o'clock. It's just been work, work, work."
Hayes said people back home were apparently "buzzing" over her success, despite her upsetting a few locals after she listed her greatest achievement as not being pregnant or in jail.
"Oh, everybody's happy, so that's good. Mum reckons she'll walk past people and it'll be, "Hey! It's the New Zealand's Next Top Model's mum!" She loves it, just loves that I've done well."
Hayes said she had even been too busy to use the Ford Fiesta car that was one of her prizes.