Local pinots are not yet exhibiting a sense of place.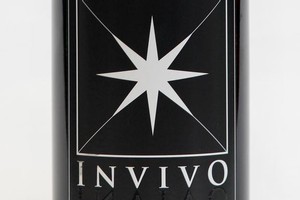 As the wind roared and hail lashed the Matterhorn, I prepared myself for what I hoped would be a trip of terroir; eight hours and 36 pinot noirs later, many of the assemblage of wine critics and professionals gathered at this Wellington restaurant had tasted joy but weren't entirely convinced we'd experienced the terroir we were looking for.
Terroir (pronounced tare-wah) is a French term that has no equivalent in English, but suggests the combination of soil, topography and climate of a specific site that imparts a consistent and distinctive character to the wines that come from it. It's been a key philosophy in France, whose wines have carved their identity and the wine industry its structure from the differences between the country's multitude of "terroirs".
While some consider the philosophy to be a flight of French fancy, many aficionados are convinced it is place much more than maker that shapes the greatest wines. A strong argument for the existence of terroir can be found in a French region such as Burgundy, where distinctive styles shine through irrespective of different growers, makers and vintages.
In New Zealand, the idea of terroir has become regarded with increasing importance as the country builds a reputation as one of the world's prime producers of pinot noir, a variety particularly able to pick up and transmit the markers of where it is grown. Our task in blind tasting respected single site pinot noirs from across the country - with a ringer from Burgundy thrown in to each flight - was to see whether we could detect distinctive terroir.
It was relatively easy to spot the burgundies, which displayed different flavour profiles and structure to our more exuberant, sweetly fruited examples. But from the discussions that ensued, it appeared when picking a Martinborough from a Marlborough, things became decidedly more difficult.
When the identities of the wines were revealed, I could detect a thread running through Martinborough's wines with their generally firmer structures and denser fruit. This could well be down to the older plantings in the country's pioneering pinot region - vine age being considered important to the quality of pinot noir.
But when it came to regions such as Central Otago and Marlborough, sharing similarly plush fruit, provenance became harder to discern. Endeavouring to focus in further on individual sites proved nigh on impossible given the youth of so many of the sources of the wines, which are only just starting to show their individual colours.
Terroir was also sometimes obscured by somewhat heavy handed winemaking. Although all were well made, those with too much oak showed the imprint of the winemaker far more than any sense of place.
New Zealand wines are not alone in just starting to reflect their regional character. In a blind tasting of New World pinots in the UK a few weeks earlier, British Master of Wine Jancis Robinson admitted she'd mistaken our pinots for ones from Chile.
As I ventured out into the chilly Wellington evening, I reflected that this tasting had highlighted that our pinots need a little more time before they're able to really show where they are from. I'd experienced some wonderful wines that were immediately expressive of their variety, but in many I'd just not really felt that terroir.
REGIONAL VARIATION
HAPPY ANNIVERSARY
Cloudy Bay Marlborugh Sauvignon Blanc 2010 $35
Marlborough sauvignon managed to show a distinctive style from day one and Cloudy Bay's 25th release of this iconic wine is a fine example. It manages to be both powerful and elegant, weaving classic notes of blackcurrant, herb and zesty lime around its tight river stone core. (From fine wine retailers.)
VIBRANTLY VARIETAL
Invivo Central Otago Pinot Noir 2009 $32.90
Fresh and silky, this pretty and perfumed pinot with its notes of rose and carnation has the bright cherry fruit associated with Central Otago pinot supported by a savoury, gamey, spicy undercurrent. (From Glengarry, Farro Fresh, Point Wines, Advintage, Cambridge Fine Wine, Wine & More, Lovrich, Wine Vault, La Vino.)
OLD VINE INTENSITY
Domaine la Bastide de Michel Oliver Cuvee Antoine, Cotes du Luberon, France 2007 $26.99
France has had thousands of years to explore its terroir. This region on the edge of the Rhone is not as well known as its classic appellations, but has been producing wine since Roman times, with older vines likely behind the intensity of this satin-smooth syrah/grenache blend's rich, ripe dark berry fruit laced with licorice, spice and smoke. (From Caro's.)