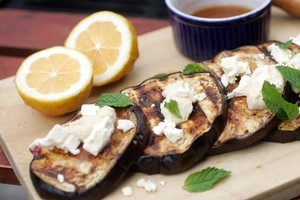 Italian summer
Eggplant pairs well with tomatoes, peppers and courgettes. Brush with oil, grill on the barbecue and serve with mozzarella. Layer in a vege lasagne with ricotta, tomato passata and cheese, or wrap slices around a ricotta filling for a vege cannelloni.
Middle Eastern mezze
Blend roasted eggplants into baba ganoush dip with lemon juice, parsley, garlic and tahini. Or chop roasted eggplants into your favourite salsa recipe and serve with bread.
Taste of India
Grilled eggplant is a classic in an Indian curry with cumin, turmeric, ginger, garlic and chilli stirred with yoghurt and tomato. Or make a sweet-sour Indian-style relish with fruit, onions, chillies and ginger in pickling vinegar.
Available from Countdown