Don is the editor of Thirst magazine.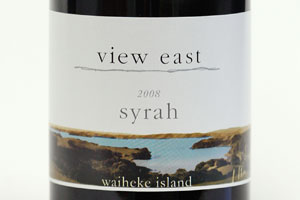 When the Waiheke Wine Expo rolled ashore in Auckland a while back, wild horses wouldn't have kept me away from it. Having 15 seriously good wineries in one place was a bit like heaven.
Waiheke has a reputation for expensive wine but there was also a good range of affordable wine on offer that didn't suffer by comparison with the pricier alternatives.
The island's wine history started in 1977 when the Goldwater family planted decent vines on the island. Others followed, such as now-famous labels like Stonyridge, Peninsula Estate and Te Motu.
It was good to see newer producers showing well at the expo. The likes of syrah specialists Hay Paddock stood out, as did the idiosyncratic View East.
Stonyridge's Larose is an effortlessly elegant cabernet blend that has such depth of flavour and complexity as to be breathtaking.
Another standout was Kennedy Point's 2005 Reserve Cabernet, full of sweet cassis, mint and chocolate notes, but as well balanced as a tightrope walker and with a finish that goes on for days.
Man O'War's Dreadnought Syrah deserves all the plaudits it has received too, with a stunning mix of ripe fruit, spice, acid and tannin.
But the best thing about the expo was the knowledge that there wasn't a bad wine there; I ran out of superlatives halfway around.
Man o' War Waiheke Island Chardonnay 2008
RRP $27.99
Gorgeous stuff, with lovely citrus and stonefruit notes over freshly buttered toast aromas. Crisp acid and ripe fruit on the palate backed up by toasty oak. A big, buxom wine that can't fail to impress.
View East Syrah 2008
RRP $39
A big nose, full of fruit and underpinned by leather and spice elements. Plenty of smooth plum flavours on the palate, backed by understated tannins and with a heart of beautiful bittersweet black cherry. Perfectly approachable now, it will only improve over the next four years.