The executive chef of dine by Peter Gordon at Sky City answers your cuisine questions.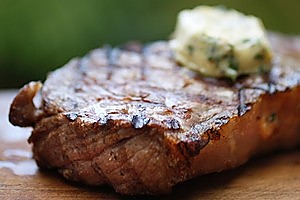 What's the best way to cook a steak so it's tender but not over cooked. I don't like blood in the middle, but still want it tasty.
- Aaron Wells
Bring it to room temperature out of the fridge for 20 minutes. Brush with oil and cook in a really hot pan or grill. Ideally you want to turn it just once, so a 2cm thick steak should be turned after four minutes. Rest for five minutes in a warm place after cooking, another three minutes for medium rare. Resting keeps in the juice.
I have a bottle of sesame oil in the pantry that I've hardly used, apart from sloshing a bit into the odd stir-fry. How else could I use it?
- Jenna Williams
Use for salad dressings (1 part sesame oil, 2 1/2 parts sunflower oil, 1 part lemon juice, 1/2 part soy sauce). Marinate food for the barbecue in it with chopped garlic and ginger and some soy sauce. Toss a little over vegetables for your next Sunday roast.
I have a glut of grapefruit at the moment and there's only so much marmalade a person can make. Can I substitute lemons with grapefruit in recipes?
Is it too strong to go with chicken or fish dishes instead of lemon or orange?
- Melanie Frankton
It depends how sour the grapefruit are - you need to decide if the flavour would work. You can always juice them, freeze as ice cubes, and put into summer drinks.
* To ask Peter a question, click on the Email Peter link below.