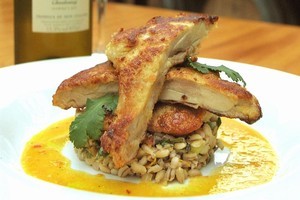 Go fish
Japanese-style panko is the perfect crumb for fast-fried fish, prawns or chicken. Add some oomph by brushing with a paste, pressing on the panko crumbs and baking. Tinned fish and potato croquettes are good rolled in panko before frying.
Pasta pick-me-up
Make an Italian-style meal with crispy fried panko breadcrumbs, garlic, pepper flakes or capers over thin pasta or tortellini.
Risotto cakes
Make cakes from left-over risotto. Add extra cream cheese, feta or parmesan, or chopped olives or roasted peppers. Roll in flour, then eggs, then panko breadcrumbs and deep fry.
Available from Countdown