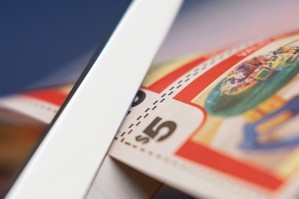 It's a certainty now that a shake-up to our social welfare system is coming but there's just one thing I want to know: will the children of beneficiaries be better- or worse-off as a result?
A total of 356,000 New Zealanders draw a benefit, according to the welfare working group established by the Government in April.
Many are parents if we are to consider the following: there are 222,000 "kids"- 17-year-olds and under - who live in households reliant on a benefit.
It is fair enough to target young, able-bodied people to ensure we as a country are not paying benefits to people who might otherwise work. There's no doubt that while there are many legitimate cases of need, there are also people who doggedly refuse to move to find work or - possibly more likely - are keeping "black market" industries going while also drawing a benefit.
We all know people who are rorting the system. While the focus tends to be on the young and brown beneficiaries, it's not unusual to also see those from very wealthy homes who have dropped out of university and spend large chunks of time snowboarding, for example, picking up a Government pay check.
Unfortunately, when you see enough of this even the most liberal person will become disenchanted.
But for the 222,000 children reliant on the benefit, there is good reason to ensure social welfare remains available, even if it's not in the form that it currently takes.
I believe the time has come to introduce food stamps to the equation once more. Even in America, the home of free enterprise and welfare hatred, around 13 per cent of the population - some 40 million people - is eligible to receive help in buying basic groceries as unemployment skyrockets.
The US scheme is an interesting one, allowing people to be able to continue working (if they can find work) while they receive help with the grocery bill.
To qualify for food stamps, individuals must be bringing in 130 per cent or less of the poverty income level, which is US$10,830 (NZ$14,859) for one person and $22,050 for a family of four.
Monthly food stamp assistance amounts to $200 per person or $668 for a family of four, according to information from Kansas City.com.
The stamps, which were actually once coupons, now take the form of a debit card system, which also allows other benefits to be paid to the card. The card can only be used on groceries - mainly staple foods like milk, bread, cheese and the like. However, states vary on what precisely they will allow to be bought with the card.
In some states, groups of restaurateurs have signed up to allow food stamp-bearing customers certain discounted menu items.
Supporters of the cards say statistics show people are less likely to fall back into welfare or remain on welfare if they can work as well as receive food stamps.
There are those who also say that restricting food stamp choices to foods that are more nutritious might mean healthier eating habits in some homes.
I can see no reason why this system, or a variant on it, could not be introduced in New Zealand. It would allow people help while not disincentivising them in the search for work.
It would (hopefully) ensure more children are able to access proper food, their meal money not being funnelled down the drain into drugs, alcohol or the pokies (where this applies), or on inordinate amounts of fast food.
To the mix I would like to see hot lunches provided through schools, so at least one meal was certain to provide adequate nutrition.
Food stamps or a similar system won't mean there's no benefit fraud, or malnourished and/or unhappy children; there's no fail-safe solution for the despair of unemployment and poverty without jobs for everyone. And it would take some political courage, as food stamps have a bad reputation with welfare advocates.
But perhaps it would be a system that would allow for those in need to have at least some of their basic needs met while providing a compromise to those tired of seeing incidents of flagrant abuse of taxpayer dollars.
And, most importantly, it might lessen the disadvantages children suffer from growing up in poverty.