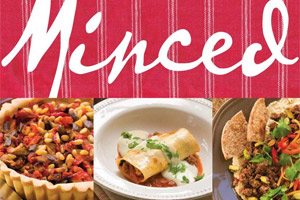 Mince - it gets a bad rap at times, haunted as we often are by memories of greying, tasteless yuk on the toast of our childhood. But good-quality mince must be one of the most cost-effective, versatile ingredients in any family kitchen.
Auckland home cooks Dana Alexander and Sue Hamilton certainly think so. Their new cookbook Minced is out this week, packed with tasty ideas for minced beef, lamb, pork, chicken, seafood and even game.
It covers everything from brunches and family dinners to tapas, pies, sauces and side dishes.
* Recipes and image extracted from Minced by Dana Alexander and Sue Hamilton (Penguin $35). Out July 1.