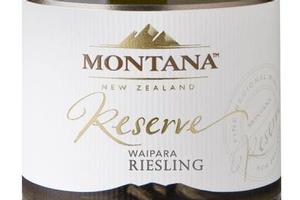 You know the feeling - you rush into the supermarket only to stand, staring blankly at the fresh vegetable section, trying to remember what on earth it was you were hurrying in to buy.
While I tried to remember, I amused myself by browsing the wine shelves.
Above the eye-level shelves of pinot gris sat a lonely trio of rieslings, so high they were hard to reach.
But reach I did, up to a wine with a line of writing so small that on the label it almost disappeared into the silvery background: "Many wine lovers believe this classic variety is the one that best demonstrates the true potential of New Zealand wine. This riesling is crafted by some of those enthusiasts."
No self-respecting riesling lover would describe the 2009 Montana Reserve Waipara Riesling as being on the riesling ladder's top rung, but it has so much going for it - bone-dry style, freshness that's rare in white wines and pure lime flavours - it puts forward a convincing case for why riesling has exceptional potential in New Zealand.
As I stashed a bottle in my empty basket I moved on to the sauvignon blanc section, still trying to fathom why I was at the supermarket, and another white sprang to mind.
Sauvignon blanc is aromatic like riesling, but it does not age as well.
Anyone who has tried to age sauvignon blanc for more than two years knows it loses its fresh fruity zing and turns into something more akin to asparagus in a tin.
Patrick Materman, chief winemaker for Pernod Ricard, owners of Montana, hopes to change that by making a sauvignon blanc that does age well for years after it's bottled.
I've been following the fortunes of Icon - the working title of the wine - and although it's early days, I'm impressed.
It's a recognisable sauvignon blanc rather than a meaningless style departure, as some Kiwi "savvies" are.
And Materman is not alone in trying to increase the ageing qualities of sav.
He and others at Pernod Ricard have made a trial wine and the first commercial release is set down for October 11.
If the idea of drinking riesling or ageing sauvignon blanc seems like the vinous equivalent of eyeing up an old-fashioned sedan when there's a perfectly modern Mazda on offer, all I can say is, classic design always wins out over bland reliability.
WINES OF THE WEEK
2009 Montana Reserve Waipara Riesling $22
This North Canterbury zingy white often sells for less than its recommended retail and its fresh flavours match Thai food beautifully. montanawines.co.nz
2009 Stoneleigh Marlborough Chardonnay $23
Full marks to winemaker Jamie Marfell for coaxing the best of Marlborough chardonnay into each bottle of this zesty fresh white, which reminds me of a gorgeous tropical fruit salad. stoneleigh.co.nz
2007 Luis Canas Crianza Rioja $27-$30
Rioja is rare as hen's you-know-whats in New Zealand, but that's no reason to ignore its staunchly savoury, full-bodied style, which suits cold winter nights. From La Barrique, Mairangi Bay Fine Wines and Moore Wilsons in Wellington, or email: juliette@epicureanwines.co.nz