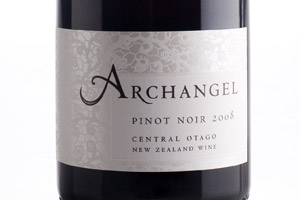 Would you pay for wine that you won't see for well over a year which has not even been bottled? For those not au fait with the concept of "en primeur" it might sound like a mad way to buy wine. But all over the world wine lovers and investors are doing just that in the current frenzy to get first dibs on the 2009 Bordeaux vintage that's been heralded as the best in living memory.
En primeur is a wine futures system that offers buyers the chance to bag wines while they're still in the barrel. Originating in France, it's central to sales in Bordeaux, but also operates in other French regions, for a selection of top wines in countries such as Italy and Spain, and is being embraced by a small but growing number of New Zealand producers.
It's a canny way for wineries to get some cashflow while they wait to release their finished products. And for buyers it offers the opportunity to secure wines which are likely to be in high demand at prices that could prove considerably cheaper than when the wines are released in bottle.
However, it's come under attack by those who feel it serves the ends of the producer far more than the end consumer. It's certainly not always the best deal as wines can later be found at prices equal or even less than those offered en primeur, as was the case with the last hugely hyped Bordeaux vintage in 2005.
Another criticism levied at the practice is that decisions are made based on unfinished samples. In Bordeaux the wines are assessed by critics and the trade at the region's annual en primeur tastings when the wine is still young, raw and often far from the final blend. Chateaux then set their prices, often based on the scores of key wine critics.
At Auckland's Wine Direct, one of a number of merchants offering en primeur sales in New Zealand, Ryan Quinn regards it as a convenient way for customers to buy wines using the system as a kind of lay-by.
Peter Maude, of Peter Maude Fine Wines, who attended this year's en primeur tastings, admits that in many cases what's initially sampled won't be representative of the final blend. However, he considers it is possible at this early stage "to get a feel for the wine's fruit, balance and structure".
A small but growing number of New Zealand wineries have also been practicing a local version of en primeur by offering wines to those on their mailing lists before their wider release.
"This offers those [who] have purchased previous vintages the opportunity to buy an allocation of a very limited production wine," explains Gordon Russell of Esk Valley, which has been selling its top wine, The Terraces, in this way for some years.
"It's more an allocation than a true en primeur campaign, and we're offering wine that will be delivered within six to nine months," he notes, unlike the 18 months-plus wait for Bordeaux.
Similarly looking to reward loyal followers, Wild Earth recently made the move to offer its as yet unnamed top pinot noir en primeur, reporting a positive response. "Obviously, buyers need to have confidence in the winery to commit," notes Wild Earth's Dave Nicholas, "but based on the response we have had, New Zealand buyers view en primeur as a valid route to acquire limited-edition fine wine."
RIGHT HERE, RIGHT NOW
F FOR FABULOUS
Framingham F Series Old Vine Marlborough Riesling 2009 $39.95
From Framingham's newly launched F Series range comes this richly textured drier style riesling that fuses fabulously intense notes of mineral with fresh line of grapefruit. (From dnfinewine.com)
VALLEY FLYER
Tupari Marlborough Awatere Valley Marlborough Pinot Gris 2009 $29
A concentrated gris in which fleshy quince fruit is counterpoised with attractive notes of mineral and fresh citrus. (From Glengarry.)
HEAVENLY PINOT
Archangel Central Otago Pinot Noir 2008 $39
Archangel's inaugural pinot noir release is a deeply impressive wine with a satiny palate of sumptuous and juicy black cherry fruit, toasty spice and hints of game. (From Glengarry Victoria Park, Scenic Cellars.)