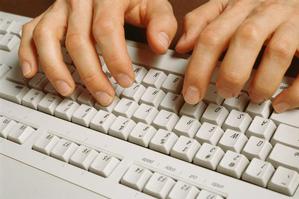 Typical male: no commitment and lots of sex.
That's one of almost 3000 taglines used by Kiwis who have signed up to a website designed to help people have extra-marital affairs.
The site www.ashleymadison.com launched in New Zealand on April 20 and 1713 men and 1119 women have already signed up.
Aspiring adulterers can sign up for free and create a profile to let people know what they want.
But they must buy credits to communicate with other users to arrange illicit liaisons.
Noel Biderman created the site, which uses the slogan "Life is short, have an affair" in his native Canada in 2001 before expanding to the US and UK.
It claims to be the world's "premier discreet dating service" with 5.7 million anonymous members.
Biderman said he brought the service here to capitalise on Kiwi interest in the site's Australian launch in early April.
"We had a lot of people from New Zealand asking when the site was going to be made available to them after they heard that we had launched in Australia," he said.
"Out of demand, we decided to launch in New Zealand as well."
As of Tuesday, 205,224 people have joined www.ashleymadison.com in Australia.
Biderman is hoping for 250,000 Kiwi members by the end of 2011.
"So far, all the feedback has been very positive and the number of signups we are seeing in such a short span of time is shocking."
Biderman's site has generated so much controversy he was flanked by two security guards when he attended the Australian launch.
Users have accused him of ruining relationships and he has been the topic of heated debates on US talk shows including Dr Phil, Ellen and Larry King.
He has not had any complaints from Kiwis yet. "But I am sure they will come," he said.
Biderman denied his site would encourage people to cheat, arguing it gave like-minded people a space to meet.
"Infidelity is a worldwide phenomenon - and so Ashley Madison will have a worthwhile place in New Zealand just as it has in Canada, the US, UK and Australia."
And a growing number of Kiwis seem to agree with users making comments like: "careful and keen to try this out - once anyway", "life is short, time to have fun" and "I won't tell anyone ... let's have some fun".
Have you used this site? Email anna.leask@hos.co.nz