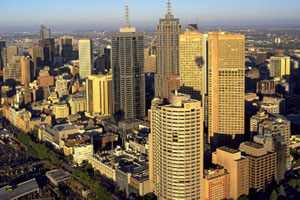 The rivalry between Australian cities Sydney and Melbourne is set to intensify, with a new report suggesting the Victorian city will overtake its brash NSW counterpart as Australia's largest city within three decades.
The main reason is that Victoria is attracting immigrants in record numbers and building new homes at twice the rate of NSW.
Currently there are about half a million more people in Sydney than there are in Melbourne - but that's destined to change, says the report's authors.
Which do you prefer, Sydney or Melbourne? Here is the latest selection of Your Views: