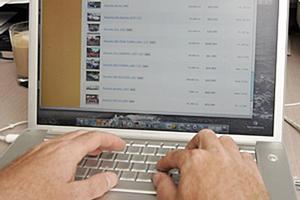 A flurry of single New Zealanders looking for love in cyberspace has resulted in a spike in the use of online dating through January.
Traditionally the start of the year sees a surge in dating website use, in the wake of New Year's resolutions and holiday break-ups, dating website FindSomeone spokesman Paul Ford said.
"January traditionally sees things ramp up - this year we saw a significant spike with 28 per cent more visitors in January than in December 2009. This is even more than the same time last year when we saw the number of visitors increase by 23 per cent."
Online dating continued to play an important role in the way New Zealanders look for love, Mr Ford said.
"The digital mistletoe is alive and well here."
A recent poll by UMR Research found New Zealanders regarded online dating as more morally acceptable than a range of other online activities including flirting online, and downloading copyrighted video and music without paying.
The results found:
* 86 per cent of men and 77 per cent of women regard single people using online dating as okay;
* 89 per cent of those aged under 30 said it was okay for single people to seek a partner via a dating website, but only 66 per cent of those aged over 60 agreed;
* Wellington residents were found to be the most comfortable with internet dating with 92 per cent saying it was okay compared with the national average of 82 per cent.
New Zealand's "hot spots" where the proportion of online daters was higher relative to overall population were Auckland, Wellington, Nelson/Marlborough and Canterbury, Mr Ford said.
At the other end of the spectrum, online dating "cold spots" included Waikato, Taranaki and Northland, he said.
- NZPA