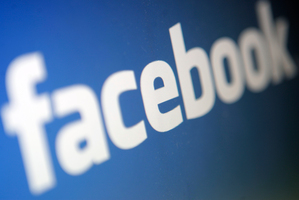 Gerry Brownlee may have backed down from his disparaging comment about users of social media but I still love the phrase: "buggerise around on Facebook". It happens to neatly encapsulate, in a truly down-home Kiwi style, just how I feel about the legions of people fond of liking, poking and, let's be honest, stirring up trouble and hurling abuse at others via the likes of Facebook and Twitter.
Years ago I briefly dabbled in both mediums until the sheer futility of them wore me down. I didn't try that hard. I had only one Facebook friend and all my updates were generated through FarmVille (Shelley Bridgeman has harvested her strawberries/purchased a chicken/planted a cherry tree etc) or YoVille (where I worked in a factory and ridiculously spent $80 on my real-life credit card buying virtual furniture for my virtual apartment).
After a few weeks a friend and I committed Twitter-cide at the same time. We both found trying to think of entertaining things to type within 140 characters exhausting and ultimately pointless.
But I understand the attraction these forums may hold for others. Just because I don't like them doesn't mean there's anything wrong with them.
I'm sure some fine, upstanding Facebook pages and Twitter accounts replete with positive, nurturing sentiments do exist. Yet all too often the power of social media is used for evil not good. Very angry people with too much time on their hands seem to delight in insulting others and causing widespread offence.
The use of social media appears to give some users elevated confidence levels while simultaneously stripping them of the potential for empathy. It's a dangerous combination that leads to expression of nastiness and venom without normal self-censoring. It's the online equivalent of the coprolalia associated with Tourette syndrome - where every half-formed thought, no matter how damaging or ill-advised, is given life on screen. In a world where emotions are indicated by emoticons and punctuation marks, it's easy for some to forget - or conveniently overlook - the fact that somewhere in the mix are real human beings with real feelings.
Anti-bullying campaigner Charlotte Dawson was recently hospitalised after being at the receiving end of a prolonged attack of extremely nasty tweets. There was considerable sympathy for Dawson. And while, obviously, responsibility for the comments lies with the people who made them, there were those who wondered why she a) read and b) engaged with such abuse. Clearly switching off the computer and ignoring the comments wasn't an option for her. These things can be addictive.
The much-maligned Sally Ridge is, well, maligned a lot. The Twitterverse is full of nasty comments about Ridge and her new mother-daughter fly-on-the-wall reality television show yet a scroll through her own Twitter feed reveals no meanness - just innocuous tweets, often about lunches to be or lunches past, to various girlfriends. (Actually, I don't understand why some people conduct one-to-one conversations on Twitter. Isn't that what texting or emailing is for?)
The irony with the Ridge situation is that although the consensus seems to be that neither Sally nor her daughter is interesting, important or a celebrity, the mass response and strong opinions they engender would surely suggest that they are at least one of those three things.
The most ill-considered online comment to make headlines belongs to filmmaker Barbara Sumner-Burstyn who expressed offensive views about fallen New Zealand soldier Lance Corporal Jacinda Baker. Surely only someone in the habit of routinely dumping every unedited thought onto her Facebook page could have considered such inflammatory sentiments fit for public consumption.
Needless to say, a Facebook page was immediately set up for the express purpose of venting about Sumner-Burstyn. It swiftly attracted approval from 20,000 members. As so often happens in the world of online retaliation, some of the furious response was as inappropriate as the initial remarks. All of which begs the question: Isn't it about time we stopped this faffing around on Facebook?
Are you on Facebook and/or Twitter? Do you have an online persona? Why are so many people angry online? Is the fact that some of the harshest online comments and criticism are targeted towards women a coincidence or conspiracy?