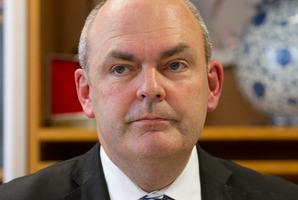 The Government moved to complete its overhaul of the apprenticeships and skills training system this week, introducing legislation that tightens up oversight of Industry Training Organisations.
Tertiary Education Minister Steven Joyce said the Industry Training and Apprenticeships Bill would help drive down the number of "phantom" and non-achieving trainees.
Industry Training Organisations (ITOs) are the bodies that act as go-betweens for employers and training organisations, managing apprenticeships and industry training.
Mr Joyce said the new bill would focus ITOs on two core responsibilities; setting skill-standards for their industries and arranging training.
The bill also clarifies the functions and powers of NZ Qualifications Authority in relation to ITOs and gives the minister greater powers to act if ITOs are not operating to the required standard.
"The key thing is a stronger approach to quality and measurement of quality assurance with Industry Training Organisations", Mr Joyce told the Herald.
"It's all part of moving away from just "let's sign up a trainee and get some money"which was the history of this stuff.
"We had up 100,000 trainees a year we were paying who just weren't getting anything, some were phantom trainees some were people who just weren't achieving anything. We've got that number down to some degree but this is just going to give us the tools to drive it down a bit further and I think we'll get stronger results in terms of numbers of people with actual qualifications."
The Government estimates that as a result of its changes and the boom in construction and other trades underway in Christchurch, that around 14,000 new apprentices will start training over the next five years, over and above the 7000 who enrol normally.