Finding a bed in Auckland becomes near impossible as three big events draw thousands.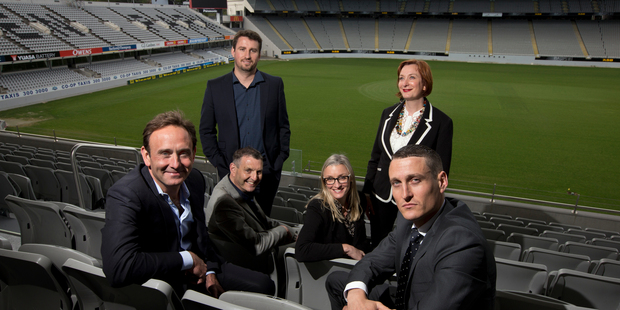 Hotels and motels in Auckland are filling up quickly as the city prepares for a huge weekend.
Fans attending the NRL Auckland Nines, rapper Eminem's concert and the annual Auckland Lantern Festival have booked out many of the city's accommodation facilities.
A search of more than 100 places to stay in Auckland showed most had reached their capacity for Friday and Saturday nights.
Hotel booking website Wotif.com showed only a few hotels in downtown Auckland had rooms available on those days, with some costing $500 to $700 a night.
The Hilton, Langham, Pullman and SkyCity Grand Hotel are all booked out on Friday and Saturday, and the Stamford Plaza is almost fully booked until next week.
A spokeswoman at the Quadrant Hotel and Suites said the only room left was its executive apartment, going for up to $2000 a night.
Hospitality NZ board member John Hellebrekers said the industry had been preparing for months for this weekend.
"We've rostered extra staff on and the hotels are booking up. There's definitely been a lot of inquiries in the last few weeks, and months.
"If you haven't booked a room yet, you'd be hard pressed to find one this weekend."
Auckland Council's Tourism Events and Economic Development body has been working with various organisations including police and Auckland Transport to make sure this weekend's events run smoothly.
Ateed's destination and marketing general manager, Rachael Carroll, said visitor numbers showed thousands of people coming to Auckland over the past few weeks - in particular, from Australia.
"We've got a lot of visitors coming in for the NRL Nines ... but Eminem is also going to get a lot of people coming in. We've had anecdotal evidence that hotels are near capacity, if not full ... it's going to be a great weekend for hospitality."